League of Legends is one of the best MOBA games in the video game industry. Developed by Riot Games, the game has a mechanic that we can call 5v5 classically. When players play in any lane, there are also champions suitable for each lane. In short, diversity is quite high in League of Legends.
Also, high competition means there is a large Esports ecosystem. As you know, LoL is a game that has left its mark on the Esports industry for a long time. This is exactly why we wanted to prepare a guide for both Esports lovers and those who wish to do LoL betting and no KYC sportsbook. In our guide, we will list the best players in the world for each lane. In this way, you will have important information about LoL Esports. If you're ready, let's start.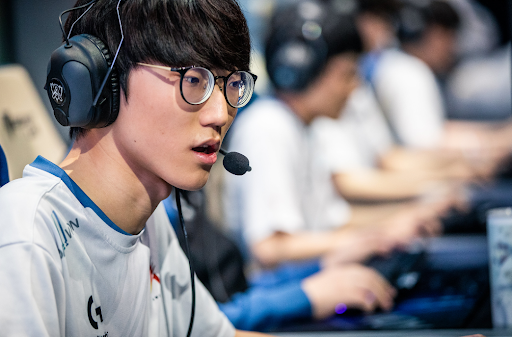 5 Best League of Legends Top Lane Players
In LoL, the top lane is the scene of competition in the form of 1vs1. Players usually choose a tank or off-tank characters and play in the top lane. In this section, we will introduce you to the five best top laner players in the world right now.
Nuguri – DAMWON Gaming
Jang "Nuguri" Ha-gwon is a 22-year-old young Esports player from Korea. Actively playing for DAMWON Gaming, Nuguri is remembered for his great Kennen plays. We can say that he is a player that his opponents do not want to see in front of them due to his successes. He has proven himself by winning the 2020 World Championship and LCK Summer 2020.
Choi "Zeus" Woo-je – T1
T1's young Korean talent Zeus is only 18 years old and has already made his mark on LoL Esports. He started to achieve success in T1 under the leadership of Faker. Despite being young and inexperienced, his outstanding success in MSI 2022 was applauded.
If you like to bet on League of Legends, focus on Zeus and T1's performance in LoL Worlds 2022 in 2022. You have the chance to earn profits by analyzing high-odds T1 matches. You can even make these bets entirely in cryptocurrencies, such as Bitcoin and Ethereum.
Sergen "BrokenBlade" Çelik – G2 Esports
Now we will talk about BrokenBlade, the first in Europe but the third best top laner in the world. The professional player of German/Turkish origin draws attention with his young age. BrokenBlade plays Riven and Irelia as signature champions.
Chen "Bin" Ze-Bin – Bilibili Gaming
Bin is a professional Esports player of Chinese origin. The 18-year-old young talent was wearing the RNG jersey in the first quarter of 2022. He won the MSI 2022 and LPL Spring 2022 championships with his team. He also has 2nd place in the 2020 World Championship. Bin's signature champions are Fiona, Irelia, Jax and Renekton.
Su "Hanabi" Chia-Hsiang – PSG
Another of our superstars is Hanabi, who is of Taiwanese origin. The 21-year-old is currently playing for PSG Talon. He is generally known for his outlandish picks on Top lane. Bin's signature champions are Yasuo and Zed, and he's a favorite of many. He is known for his performances, dominating the PCS regional league with his team.
League of Legends Top 5 Jungle Players
The task of the jungler in LoL is to gain gold and levels by killing jungle creatures. They are also expected to help their teammates by raiding the lanes after killing various monsters. Now let's take a look at the best jungle players in the world.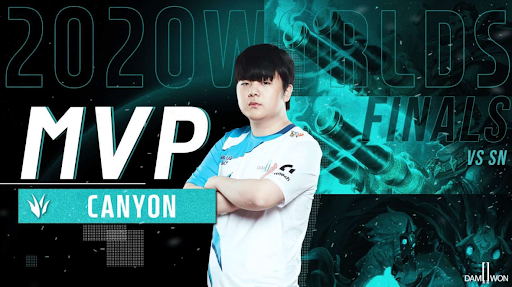 Kim "Canyon" Geon – DAMWON Gaming
Canyon is a professional jungler player from South Korea. He has achieved many successes with DAMWON Gaming. He is the runner-up of the 2021 World Championship, along with the 2020 World Championship winner. Likewise, MSI 2021 has achieved second place and many other successes. In addition, he was only 20 years old when he was doing all this. So he stands before us as an incredible young talent. Canyon's signature champions are Lee Sin, Nidalee, and Kindred.
Gao "Tian" Tian-Liang – TOP Esports
Our second young jungler star is Tian. The 21-year-old Chinese player wears the TOP Esports jersey. He is generally known for champions Lee Sin, Qiyana and Elise. Tian draws attention with his second place in LPL Spring 2021 and the first place in the 2019 World Championship.
Moon "Oner" Hyeon-joon – T1
A 19-year-old South Korean, Oner wears a T1 jersey. Oner, who started his esports career under the leadership of Faker, continues to improve himself every year. There has been MSI 2022 second place and LCK Spring 2022 first place in the recent history.
Yan "Wei" Yang-Wei – RNG
Wei, the young Chinese player, wearing the Royal Never Give Up jersey, has already achieved many successes. He has proven to be a quality player with the MSI 2022 championship and the LPL Spring 2022 championship. The 19-year-old young player may become one of the best Jungles in the world in the future.
Marcin "Jankos" Jankowski – G2 Esports
Being Polish and the only European on our list, Jankos wears a G2 Esports jersey. The career of the 26-year-old successful player is full of championships. He won the LEC Spring 2019, MSI 2019, LEC Summer 2019 and many more tournaments with his team. Signature champions are Lee Sin, Olaf, Xin-Zhao.
League of Legends Top 5 Midlaner Players
Just like in the top lane, the mid is a very difficult lane where we witness 1v1 combat. Therefore, Midlaner players always determine the fate of the game. Let's take a look at the best Midlanders in 2022 together.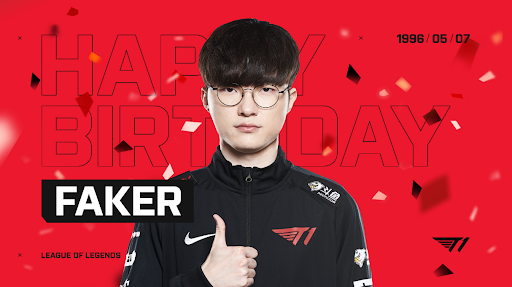 Lee "Faker" Sang-hyeok – T1
Here is Faker, who we can call perhaps the best player in the world. The South Korean and 26-year-old successful player currently wears the T1 Jersey. You probably know him for winning the World Championships in 2013, 2015, and 2016. Likewise, Faker has two MSI and 10 LCK titles. He is playing as the mid-laner at the same time, and also taking on the role of the team's IGL in T1. Faker's signature champions are LeBlanc, Syndra, Orianna, and Ryze.
By the way, have you ever tried to play as Faker? You may have wanted a good LoL experience, at least not as good as theirs. Would you like to look at our guide, on which DPI pro players use to increase your gaming experience? If you take a few moments, maybe you can find out the reason for your gameplay errors.
Li "Xiaohu" Yuan-Hao – RNG
Another successful RNG mid laner is Xiaohu. The 24-year-old Chinese pro has three MSI titles and multiple LPL titles with his team. Xiaohu's signature champions are Ryze, Corki, and LeBlanc.
Rasmus "caPs" Winther – G2
Danish professional mid laner caPs are featured at G2 Esports. The 22-year-old young player is one of the most promising players in Europe. Even though he didn't have a world title yet, he was very close to winning 2019 and 2018. However, he has more than 7 titles in the LEC. Caps' signature champions are Orianna, Zoe and Ryze.
Joseph "Jojopyun" Pyun – EG
Jojopyun is one of the most successful young talents we've seen in League history. The 17-year-old Canadian player was trained at the Evil Geniuses Academy and was promoted to the main team. In the first year that he was promoted to the main team, he managed to reach the first place in LCS Spring 2022 and the third place in MSI 2022. We think that he is a bright future player that should definitely be taken care of in the coming years.
Lee "Scout" Ye-chan – Edward Gaming
We certainly couldn't have made a mid laner list without the Scout. The successful player is South Korean and plays for Edward Gaming. The 24-year-old player's past is full of championships. For example, there are 2021 Worlds Championship and many LPL titles. His signature champion is Kassadin.
League of Legends Top 5 Support Players
LoL Support players are usually tasked with protecting their ADC. They must help them carry the match by keeping them alive and helping them kill as much as possible. Therefore, we can say that supports play an extremely important role. So who are the best support players in the world?
Ryu "Keria" Min-seok – T1
Keria is a young 19-year-old player from South Korea. The player who continues to master under the T1 team is often considered to be the best support in the world. His signature champions are Pyke and Braum.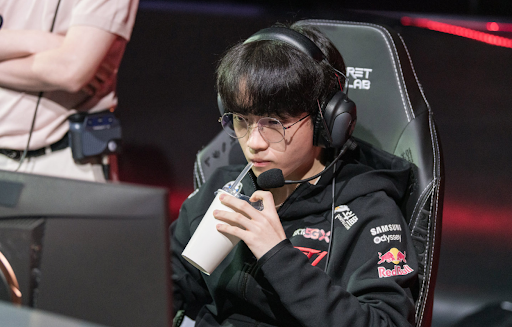 Jo "CoreJJ" Yong-in – TL
Another South Korean player is Corejj. The 27-year-old veteran is currently in Team Liquid. Over the years, he has won dozens of championships with Samsung Galaxy and Team Liquid. However, he has proven successful as part of the team that has dominated the LCS for years. Also, Corejj's signature champions are Zyra, Rakan, Janna and Lulu.
Shi "Ming" Sen-Ming – RNG
Young player Ming, who is Chinese, is currently playing for RNG. Ming's career has been full of success, winning MSI 2021 and 2022. He also has many titles during LPL seasons. Ming's signature champions are Thresh and Bard.
Philippe "Vulcan" Laflamme – Evil Geniuses
Successful Canadian LoL player Vulcan actively plays for Evil Geniuses. Although the 23-year-old young player has achieved successes that marked the LCS regional league, there is no World Championship success. His signature champion is Bard.
Raphaël "Targamas" Crabbé – G2 Esports
Another support player representing Europe is Targamas. The 21-year-old young talent is currently an active G2 Esports player. It is clear that the future of the player who managed to win the LEC Spring 2022 in his first year of joining G2 Esports is bright.
League of Legends Top 5 Botlaner Players
We have come to rank the ADCs, which are the most key roles of the game. As you know, ADCs are the carriers of the game. By shouldering the damage load of the whole team, they try to lead their teammates to victory. Finally, we decided to examine bot laners. By the way, Ezreal is one of the best bot lane champions, and if you want to try him out, check out his build that will increase your chances of winning.
Park "Viper" Do-hyeon – Edward Gaming
Viper is an Esports player from South Korea. The 21-year-old has been fighting for EDward Gaming since 2020. There are 2021 World championships and many LPL achievements. Considering his young age, we think that we will hear his name a lot in the future.
Have you ever thought about how much money a successful bot laner makes? If you've thought about it, you can check out how much professional LoL players earn in our article.
Lee "Gumayusi" Min-hyeong – T1
Gumayusi is another Korean player on our list. The 20-year-old successful player wears the T1 jersey as ADC. MSI 2022 second place and many LCK achievements. When we look at the signature champions, Lucian draws our attention directly.
Lin "Lwx" Wei-Xiang – FunPlus Phoenix
He is a successful player who won the 2019 World Championship with the Lwx FunPlus Phoenix jersey. We also know that the 24-year-old player has had many successes in the LPL.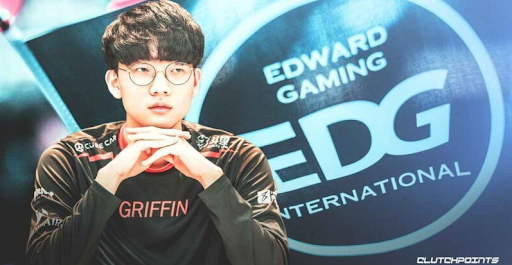 Park "Ruler" Jae-hyuk – Gen.G Esports
He is the last South Korean player on our Ruler list and plays for the Gen.G Esports team. Ruler, who achieved many successes in T1 during his active playing period, could not reach the same successes in Gen.G. However, we think that Ruler, whose career is full of victories, can achieve great success in the upcoming tournaments.
Martin "Rekkles" Larsson – Karmine Corp
Rekkles is one of the best bot laner players in Europe. He made history with G2 Esports during his playing period. He also made his name in LoL history with Fnatic in 2015 and 2014. After taking the second place in the World Championship in 2018, his career entered a period of pause. Rekkles' signature champions are Vayne, Tristana, Sivir and Jhin.