Israel's Cynet, an AI-powered endpoint security and response system designed to stop cyberattacks, recently raised $40M Series C to help it expand in North America and Europe.
By using advanced data analytics and insights into the activity of malicious actors, Cynet can identify and mitigate threats before they reach the endpoint.
This article will look closely at Cynet and how it works.
Overview of Cynet
Cynet, an Israeli startup, aims to help the world fight the newest and most complex cyber threats. Founded in 2015, Cynet provides AI-powered endpoint security and response solutions to protect organizations from malware, ransomware, zero-day attacks, and other evolving threats.
Cynet has created a comprehensive security platform built for the new era of cybersecurity in which traditional antivirus, static machine learning models, identity/access management are no longer enough. Instead, it combines multiple security layers – together with detection & response capacities – into a single entity.
The Cynet 360 platform combines two powerful layers: 1) protection from advanced and day 0 attacks (including secure endpoint protection) and 2) effective threat detection & response capabilities that enable organizations to quickly detect incidents and respond in real time. Combined with its unique approach to automation – powered by its Machine Learning Automation Stack– Cynet helps organizations gain real-time insights about their networks; stop threats before they can deal damage; detect sophisticated threats through analytics; and prevent future attacks with automated prevention tools.
Now operating internationally and backed by some of the best venture capital firms in the world (including HV Holtzbrinck Ventures), Cynet has recently announced a $40M Series C funding round led by Norwest Venture Partners (NVP). This funding will help it expand its operations further into North America & Europe while adding additional resources to bolster its go-to-market strategy & technical partner programs.
What makes Cynet unique
Cynet, Israel-based provider of AI-powered endpoint security and response solutions, has announced the closing of its Series C round of $40 million. The company's flagship product, the Cynet 360 platform, is the only solution on the market that combines prevention, detection and response capabilities in one unified system, offering organizations more powerful cybersecurity tools to protect against advanced cyberattacks.
Cynet offers endpoint security that uses advanced artificial intelligence (AI) for faster detection and response to cyber threats and anomalies. It provides proactive measurement, situational awareness and automated incident production so teams can quickly assess risks as they develop within their IT environment. With Cynet's Intelligent AI engine additional layers of protection are available that enables a continuous stream of threat intelligence data which can be harnessed from internal sources and a variety of external sources such as Darknets, underground forums or closed user-groups on social media platforms.
The fund raised through this latest round will be used to expand Cynet's footprint in North America and Europe; hire top software engineers; and build up sales, marketing and partnerships teams. In addition, it plans to launch an enterprise version with extended features specifically designed for larger organizations with multiple sites and distributed networks.
How Cynet Works
Israel's Cynet is an AI-powered endpoint security and response system that works to stop cyberattacks. It is a powerful platform to help protect against threats and malicious activities, providing a comprehensive and unified solution to prevent, detect and respond to incidents.
This article will explore how Cynet works and why it is so effective.
AI-Powered Endpoint Security
Cynet leverages Artificial Intelligence (AI) and machine learning to provide endpoint security and response capabilities. By leveraging the latest AI algorithms, Cynet harnesses various data sources to detect and respond to threats in real time. It helps protect against malicious actors who use sophisticated tactics like ransomware and phishing attacks.
Cynet consolidates over 80 security products into one, unified platform so administrators can quickly identify, investigate and respond to emerging threats. Cynet focuses on the user-level controls of endpoint security by providing contextual awareness into the user's endpoints, allowing administrators to have visibility into applications on those endpoints and their corresponding processes for threat detection. In addition, using AI-driven insights about application behavior, the platform can detect anomalies that traditional signatures-based methods may miss.
With its automated security measures, Cynet helps protect against malicious applications, buffer overflow attacks, zero-day exploits and more – while not disrupting user workflow or productivity. The platform also provides administrators with unified visibility across all their endpoints – including cloud instances – removing the complexity of managing multiple solutions while providing robust protection capabilities.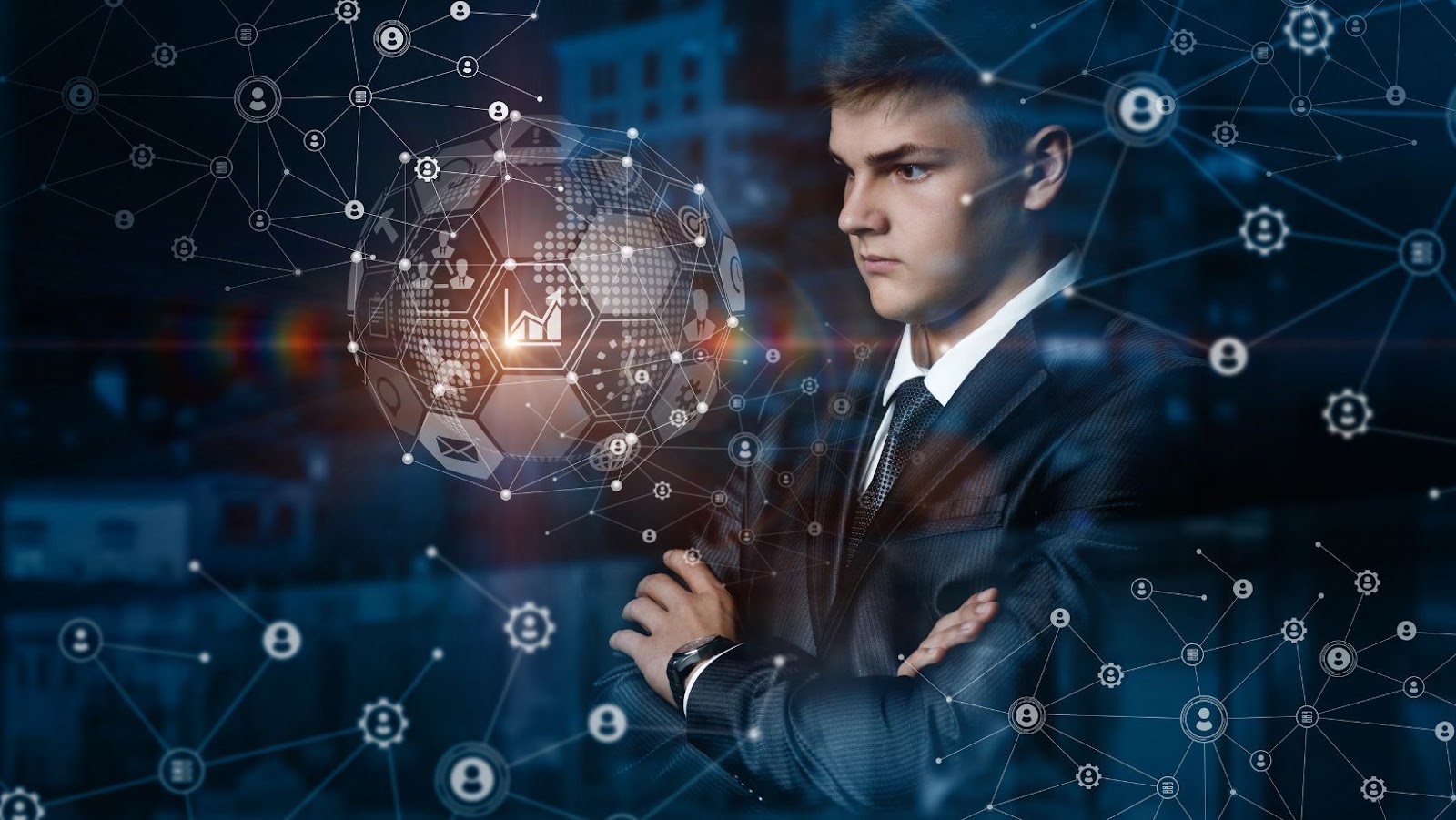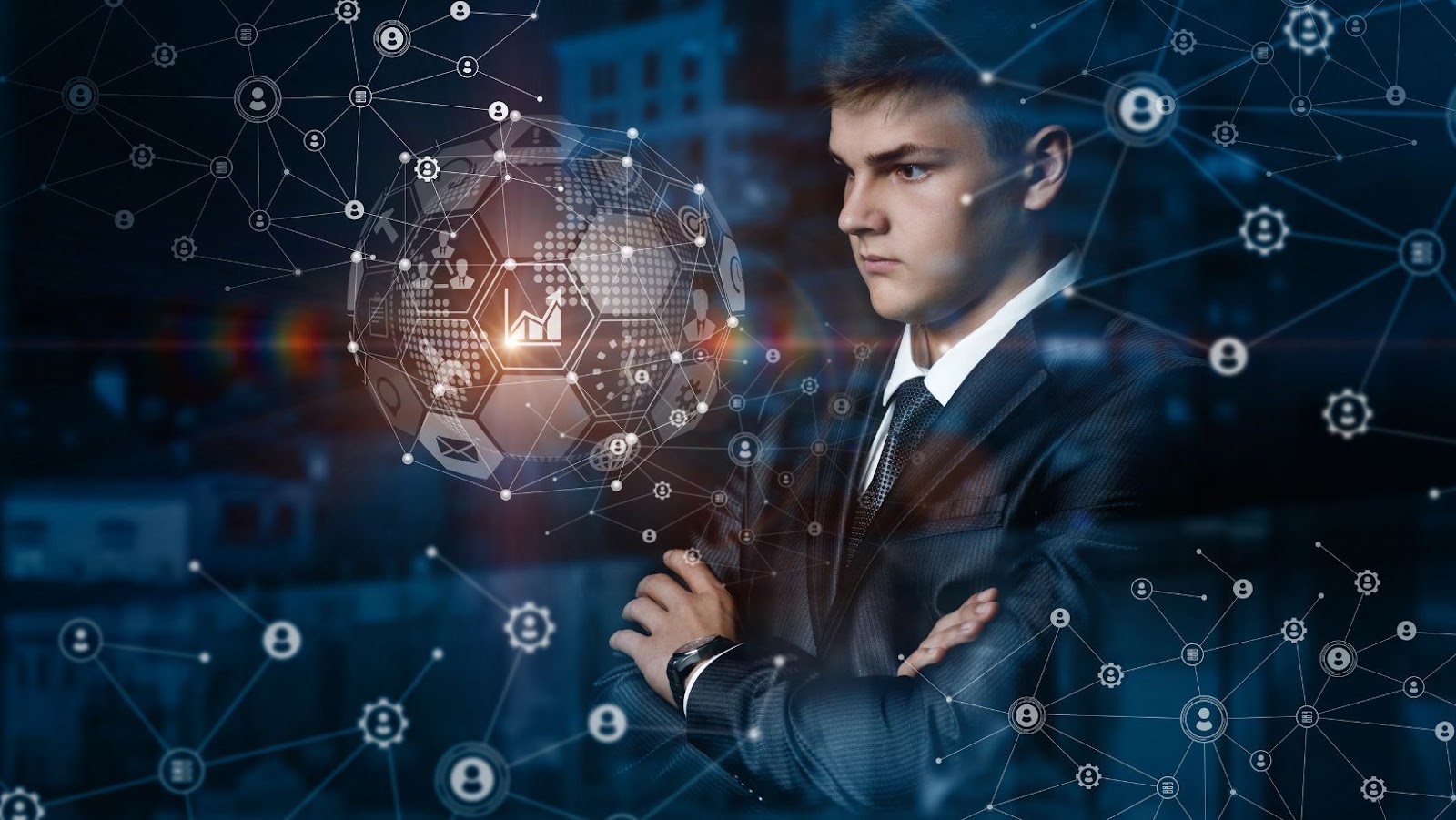 Automated Response
Cynet's main feature involves an automated response to cyberattacks. When an intrusion is detected, Cynet immediately responds with predefined actions that follow best security practices. Actions include blocking unauthorized connections, taking down malicious processes, stopping malicious scripts and disabling suspicious tools. If necessary, the system can generate a specialized response tailored to the attack it just detected and apply its response across multiple endpoints to defend the entire organization.
These automated responses are based on behavior analytics powered by AI and machine learning so they continually evolve as new threats arise and existing attacks evolve. This makes Cynet incredibly effective at staying ahead of cyberattacks in real time, ensuring all endpoints remain secure with minimal effort from your IT team.
Secure Cloud Connectivity
Cynet provides secure cloud connectivity for corporations to defend against the most advanced cyber threats. It utilizes Artificial Intelligence (AI) and Endpoint Detection and Response (EDR) to identify, detect, and immediately respond to security threats. In addition, the platform includes a range of machine learning capabilities such as anomaly detection, pattern recognition, and automated attack prevention.
Additionally, Cynet can detect complex attack patterns in typical corporate environments. The system identifies malicious files or activities already present on networks by collecting data on users' system activities such as file accesses, log-ins, data transfers etc. enabling it to identify abnormal behavior and take proper action before or during an attack. This defense-in-depth approach ensures that no new vulnerabilities detected by standard malware protection can penetrate the network.
For greater user protection, Cynet also provides intelligent incident response capabilities through its AI-powered automated response system which can determine the best way to investigate an incident without manual intervention from security teams. As a result of this automation process there is no interruption in operations nor any delays in deploying cyber defense solutions when needed.
Israel's Cynet, Which Provides AI-Powered Endpoint Security And Response To Stop Cyberattacks, Raises $40M Series C To Help It Expand In N. America And Europe (Duncan Riley/SiliconANGLE)
Israeli-founded Cynet, which focuses on AI-Powered endpoint security and response to stop cyberattacks, has successfully raised $40 million Series C to expand into North America and Europe.
This influx of cash comes at an opportune time for Cynet, aiming to grow its presence in endpoint security. This article will look at how Cynet works and how it plans to use this new funding.
Expansion in North America
Israel-based startup Cynet raised $40 million in Series C financing to expand its AI-powered endpoint security and response services across North America and Europe. The startup plans to use the funds to accelerate product innovation, partner expansion, marketing initiatives, and hiring and expanding its customer base. Founded in 2015, Cynet's all-in-one solutions help enterprises achieve complete visibility of their entire network by quickly detecting advanced cyber threats, rapidly responding to incidents and protecting resources from malicious files. Cynet currently counts major organizations such as Paypal, Robert Bosch, and Samsung Electronics among its long list of customers.
Cynet's solutions are designed to detect known threats such as malware brought by insiders or outsiders (attachments, stolen credentials etc.), vulnerabilities that might be exploited by attackers, malicious applications running on endpoints within the organization's IT infrastructure (unpatched endpoints for instance) or anomalous activities associated with a user or any other entity attempting to breach the network. Its AI capabilities enable near real-time threat detection by correlating information from multiple sources (outsourced data providers). The system also provides resources like domain isolation and automated remediation techniques tailored for each organization's security requirements.
With the help of this latest funding round led by ClearSky Ventures Partners LLC with participation from OurCrowd Investment Group Ltd., US venture capital firm Vertex Ventures Usa Inc., state investment fund Technion Institute Ltd., Barclays Bank Plc affiliate Orange Digital Investments Ltd., Cymmetria Inc., Outward VC LLC and 83North Careers Ltd.'s 83North venture capital fund (formerly Greylock IL), Cynet will use the funds to improve its offerings in North America and Europe as well as expand its platform into adjacent markets including cloud services.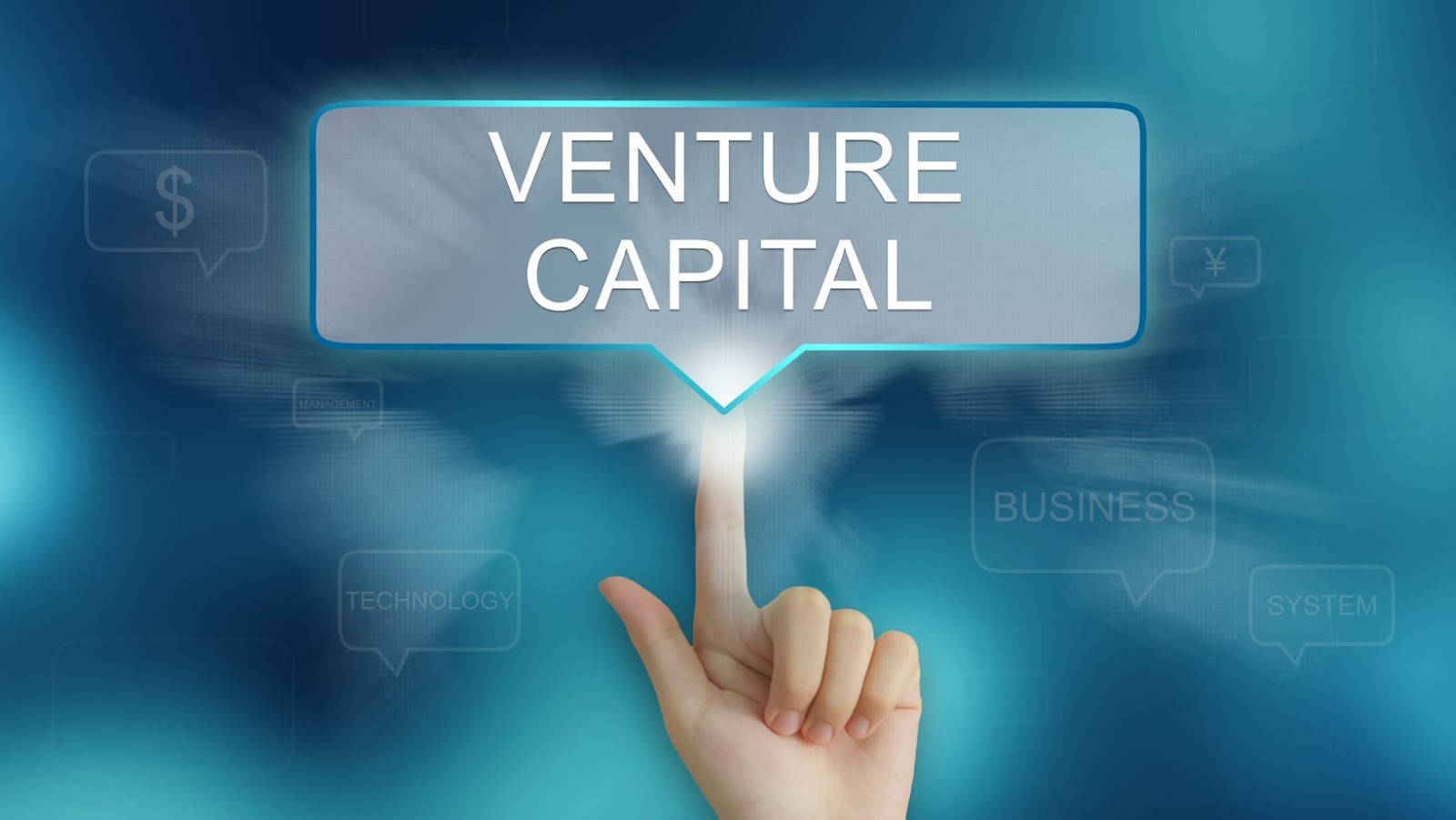 Expansion in Europe
Cynet, an Israeli company providing AI-powered endpoint security and response solutions to detect, block, and respond to cyber threats in real-time, has successfully closed its Series C funding round. Sappington/JMI Equity led the round with participation from existing investors including Norwest Venture Partners and Arbor Ventures. This brings the total raised to date by the cybersecurity startup to $73 million.
The new cash injection will enable Cynet to expand its operations in North America and Europe. In addition, the company will use the funds for further development of its endpoint security offering. This includes the Domain Sensor feature that enhances enterprise security posture of customers through accurate behavioral analytics while reducing false-positives.
With this additional funding, Cynet plans to broaden its customer base and expand partner opportunities across European countries including Germany, France and Poland. The company also aims at expanding beyond North America to serve other potential markets such as Japan and Southeast Asia later this year.
Cynet's recent milestone demonstrates investors' continued faith in providing a unified platform for threat detection, analysis and response across users, devices and applications protecting organizations from frequent cyber threats such as ransomware attacks or data breaches.
Raising of $40M Series C
Israel-based cybersecurity company, Cynet recently raised $40 million in a series C funding round to expand its endpoint security and response capabilities to help organizations protect their networks from cyberattacks. The fresh funding was led by existing investor Deutsche Telekom's corporate venture arm T-Venture, with participation from additional backers, including Microsoft's M12 Ventures and Argentum.
The $40 million brings Cynet's total funds raised to around $70M and aims to help the company expand in North America and Europe. Founded in 2014, Cynet has been developing an AI-powered malware prevention platform that integrates threat intelligence with authentication tools to provide end-to-end protection against cyber threats. Its platform can detect potential malicious activities and alert the user before it is too late.
With the fresh funds, Cynet aims to use AI technology more aggressively, further strengthen its position in the defense industry, and expand geographically throughout North America and Europe. It also plans to hire 70 new employees this year to expand into new regions of the world. With this new capital injection, Cynet will be able to develop and apply groundbreaking technology for providing advanced protection against malicious threats while improving user experience through automation tools that make it easier for organizations of all sizes worldwide to better protect themselves against cyber threats.
Benefits of Cynet
Israel's Cynet provides AI-powered endpoint security and response to stop cyberattacks. It has recently raised $40M in its Series C funding to expand in North America and Europe. With this funding, Cynet aims to provide advanced cybersecurity solutions to organizations worldwide.
This article will discuss some of the benefits of Cynet's AI-powered endpoint security.
Automated Threat Detection
Cynet's automated threat detection capabilities leverage unique capabilities to detect and alert customers of malicious activities with zero false positives. By combining machine learning, artificial intelligence, and behavioral analysis, Cynet can detect sophisticated cyberattacks in real-time. Cynet's technologies can identify indicators of compromise and recognize known attack patterns. Furthermore, Cynet can identify exfiltration attempts, suspicious insider activities, compromised accounts and anomalous behavior across endpoints and the entire network.
Cynet also provides automated response features that dramatically reduce the time required for incident response teams to identify and contain threats. These features provide detailed incident investigation data and intelligent automation that takes action immediately when a threat is detected without requiring manual intervention. In addition, Cynet provides reports that allow organizations to quantify their risk exposure while meeting regulatory compliance requirements such as HIPAA or GDPR.
Improved Network Visibility
Cynet provides improved network visibility by implementing AI-powered endpoint security and response. Its cloud-based platform, called the Cynet 360, leverages machine learning and automation to provide real-time analytics and insights into the activity of user endpoints on the network. This can help identify malicious activity that would otherwise go undetected.
The product also includes an advanced prevention suite designed to detect, block, and alert on suspicious activities to minimize any potential damage from attacks. It offers comprehensive protection against targeted threats such as ransomware, Advanced Persistent Threats (APTs), phishing attempts, malicious fileless attacks and browser exploitation. Additionally, its custom developed honeypots can better detect new threats emerging in the wild.
In addition to providing real-time visibility into the goings-on at user endpoints on the network, Cynet can help prevent attacks before they happen by using a cloud sandboxing system that isolates unknown files or websites that could be potentially malicious. The product also offers breach analysis capabilities such as attack attribution and remediation guidance for security teams after an attack.
The Cynet 360 platform is currently installed on more than 10 million endpoints worldwide helping protect millions of users from cyberattacks across distributed enterprise networks including those of banks and financial institutions in the US and Europe.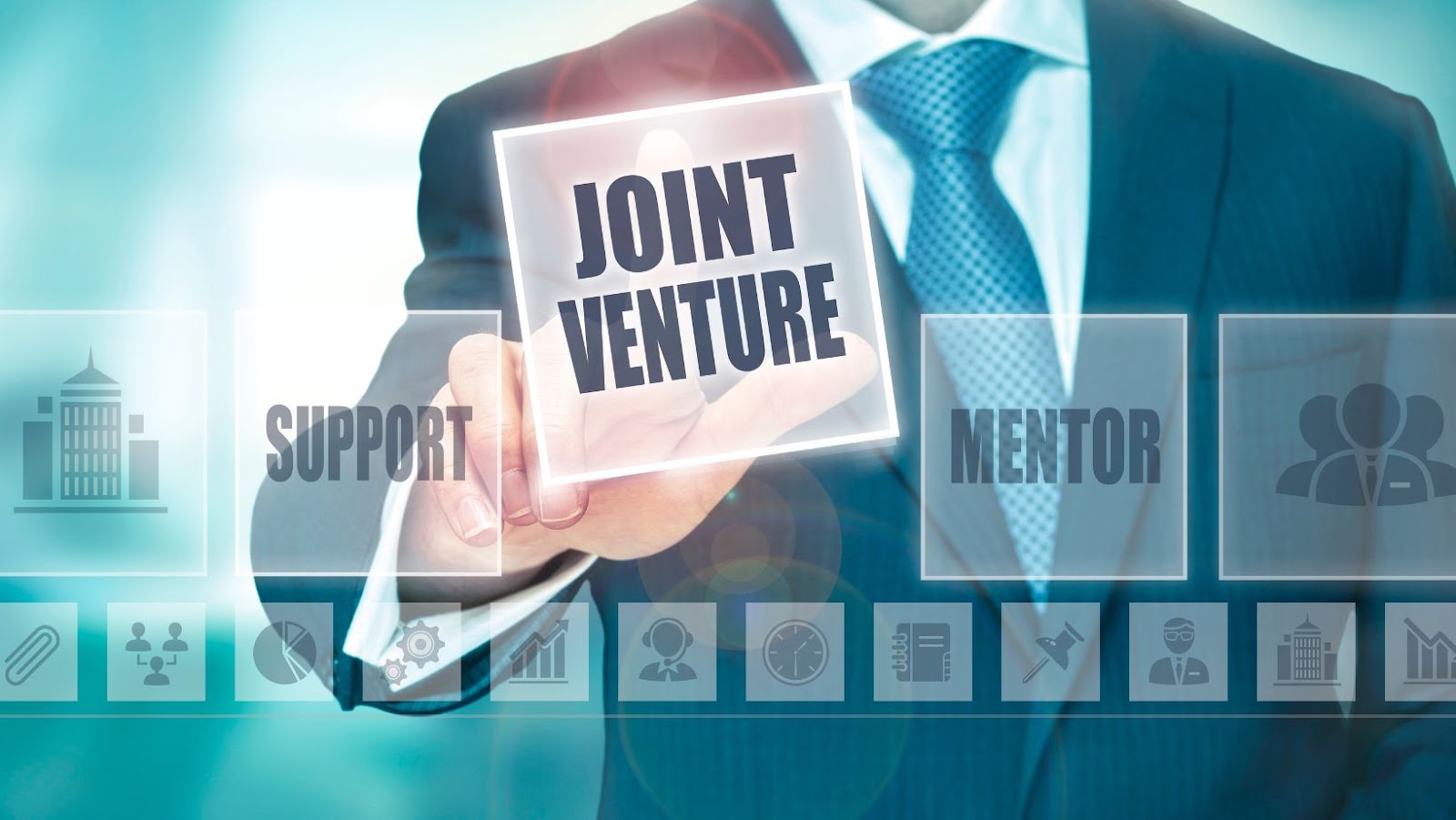 Increased Security and Response
Situational awareness and real-time response are now essential for security teams dealing with threats in a world of complex networks and increasingly sophisticated adversaries. Israel-based Cynet, powered by artificial intelligence (AI) and machine learning (ML), identifies suspicious behavior on endpoints and provides near instant automated containment and response to threats. It prevents attackers from entering the corporate network by detecting new attack techniques and observing malicious activity.
Cynet offers the ability to supplement existing security solutions with additional layers of protection, including endpoint detection and response (EDR). Its technology aims to detect malicious activity before it can cause harm. It uses AI-driven algorithms that reduce false positives, deliver faster detection speeds, automate responses and block targeted attacks without manual intervention. The company's automated incident investigation processes enable fast response times, ensuring rapid containment and successful resolution of identified incidents. Additionally, it enables organizations to gain visibility into their risk landscape, take preventive actions for known threats, and proactively hunt for potential gaps in the system that have yet to be exposed.
To fulfill its mission and increase its reach across Europe and North America, Cynet has recently announced a $40 million Series C funding round led by Vertex Ventures US. With $70 million raised since 2016, Cynet's funds will be used to expand operations in these two regions while continuing to invest heavily in research & development efforts dedicated to AI-driven cybersecurity technologies.
Conclusion
In conclusion, Cynet's cybersecurity solutions are uniquely positioned to provide reliable and effective protection against cyber threats. By leveraging advanced AI technologies and robust endpoint protection combined with an incident response platform, Cynet can effectively detect, mitigate and respond to cyber attacks before any damage can be done.
With the latest Series C funding from investors, Cynet looks forward to further expanding its presence in North America and Europe to broaden its reach and help secure more organizations from potential malicious actors.
tags = Israel's Cynet, AI-powered endpoint security and response to stop cyberattacks, raises $40M Series C, expand in N. America and Europe, israel cynet n. america europerileysiliconangle, SiliconANGLE