The iPhone is an iconic device that has gone through several generations and model variations. Knowing which model of iPhone you have is essential for finding the right parts and accessories for your device, or understanding any compatibility issues you may experience.
The visual differences found on different iPhones can be subtle, yet accurately identifying your iPhone model is important. This guide offers useful tips to help you determine which iPhone model you have by examining your physical device, looking in the "Settings" app, or even searching with its serial number. On the surface, many versions look similar, but the visual cues and a few other resources can help you identify yours. With this guide, finding out exactly what type of iPhone you own does not have to be intimidating or confusing.
Identify your iPhone model
Identifying your iPhone model is important when looking to buy accessories, trade in a device, or learn more about its features. iPhones come in a variety of different models, and all of them offer something different. Therefore, knowing which iPhone you own is the key to understanding its capabilities and limitations.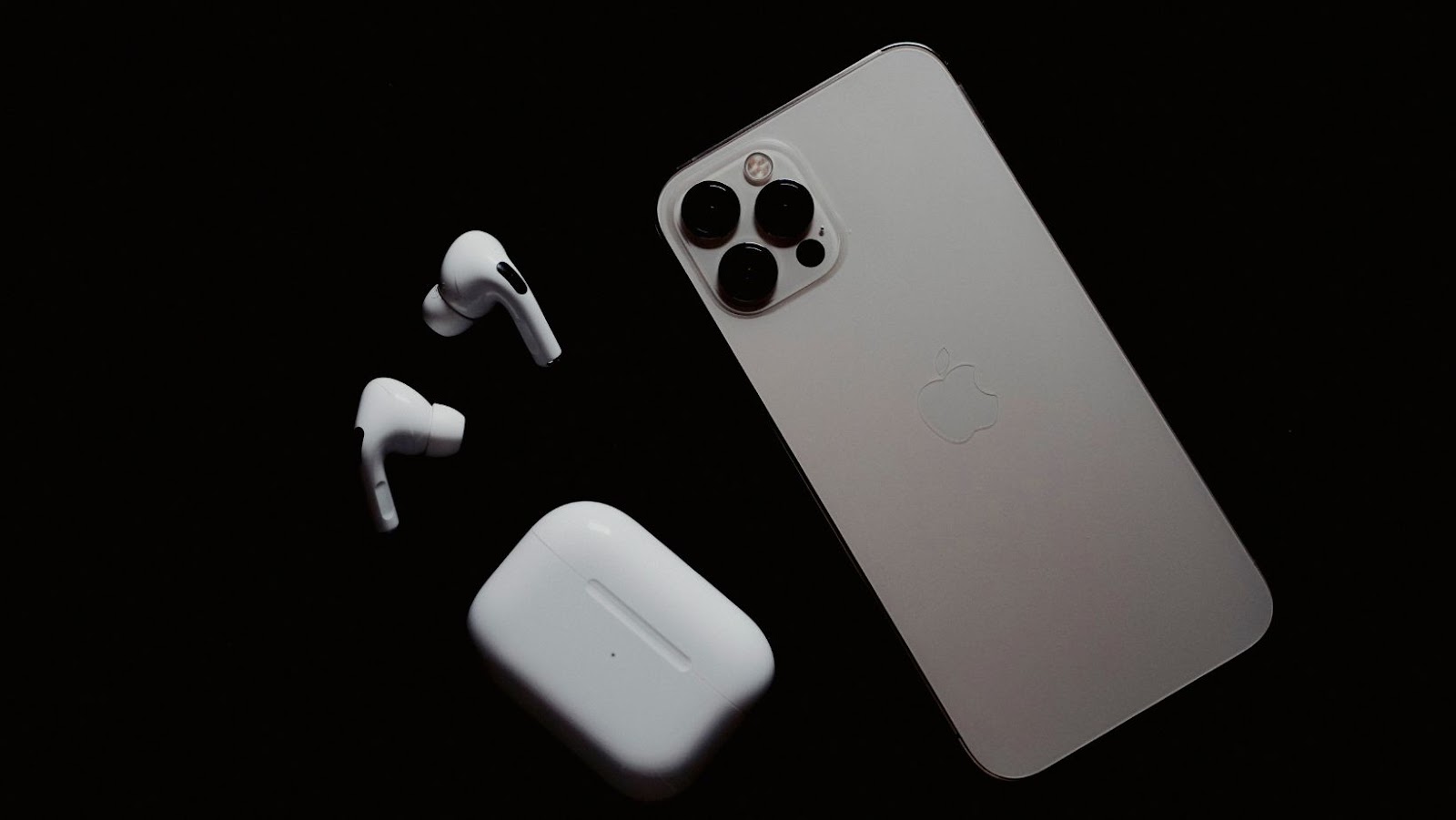 Let's dive into the differences between the iPhone models.
Model Numbers
Every iPhone model has a different model number. It is an important information when it comes to identifying the proper software version, size, and color of your phone. In addition, different models have different capabilities, and the best way to determine which one you have is by looking at the model number on the back of your device.
Here are some of the most common iPhone model numbers:
iPhone 5s: A1453, A1457, A1518, A1528, A1530
iPhone 6/6s: A1549, A1586,A1634
iPhone 6 Plus/6s Plus: A1634
iPhone 7/7Plus:A1778
iPhone 8/8 Plus :A1905
iPhone XR :A1984
iPhone XS/XS Max :A2097 ,A2100
Physical Differences
When you purchase an iPhone, it may look similar to every other device you've seen, but there are physical differences that offer key insight into its model. For example, depending on your phone type, the buttons and ports for your device may differ. Therefore, it is important to understand how to identify your exact model of iPhone. Here are some of the physical differences in various models:
iPhone 3G/3GS – This device had a curved design and was thinner than most phones released. It had a silver rim around the edge with a black plastic back and front glass panel. All ports and buttons were located at the top of the phone.
iPhone 4/4S was distinguished by its squared-off edges—much different from previous versions—and retained a glass back panel with two antenna lines on either side leading up to their familiar shape on top.Two buttons were on their sides with all other ports centrally located at the bottom.
iPhone 5/5s/SE: The overall shape resembled previous versions but with sharper edges and an aluminum back casing in silver or space gray, replacing its predecessor's glass body frame. All ports remained centered at the bottom but moved slightly higher than before, while most volume and power functions were now located on the right side of your device rather than at the upper end.
iPhone 6/6 Plus – Taking shape again like its predecessors, this model changed it up, featuring more rounded edges but larger dimensions overall (the plus was enormous). In addition, all power and volume functions now lay aligned along one side while both FaceTime camera and Home button sat comfortably next to each other at their regular lower end spot all ports remained centrally located as before yet not quite as low as before as they shifted slightly higher due to their curving structure near the top edge.
iPhone 6S/6S Plus – Look-wise, no changes occurred for this version so all held from what users saw previously–only internal upgrades happened making this model faster than ever! The features stayed consistent although battery size increased significantly within the Plus giving users impressive longevity during sessions both extended or short ones alike! Even six years later, any customer still owning one can attest to that testament!
iPhone Models
So you're looking to identify your iPhone model? That's great because there are various iPhones out in the market. In addition, since their introduction in 2007, many versions of the iPhone differ in features and price. So identifying the right model is essential for understanding the features and capabilities of the device.
Let's discuss some common iPhone models and how to identify them.
iPhone 8
The iPhone 8 was introduced in September 2017. It stands out from other models due to its 4.7-inch Retina HD display, durable glass on both the front and back of the device, enclosed by 7000 series aerospace-grade aluminum.
The device also boasts a 12MP single back camera with great low light performance, a 7MP FaceTime HD front-facing camera with Retina Flash for amazing selfies and videos, and an A11 Bionic chip for super-fast gaming performance, 4K video recording capabilities and wireless charging support.
The device is water resistant (dunkable in up to 1 meter of water for 30 minutes). Released in Space Gray, Silver, Gold and Special Edition (PRODUCT) RED colors. This phone is available with 64GB or 256GB of internal storage.
iPhone 8 Plus
The iPhone 8 Plus is an Apple smartphone released in September 2017. It features a 5.5-inch Retina HD display with True Tone technology and a wide-angle and telephoto dual-lens camera system with optical image stabilization on both lenses.
The phone is powered by an A11 Bionic chip, which allows it to handle advanced gaming and editing tasks while maintaining strong battery life.
The iPhone 8 Plus has improved stereo speakers and 3D Touch support for interactive notifications and menus. Additionally, it supports wireless charging for hassle-free topping off of its charge at any compatible charging station or pad.
The 8 Plus has 4GB of RAM and a choice of 64GB, 256GB or 512GB of storage space, depending on your chosen model.
iPhone X
The iPhone X, released in 2017, is the 11th generation of the iPhone. It features a 5.8 inch OLED Super Retina display and a glass and stainless steel water- and dust-resistant design. It also introduced facial recognition technology with the TrueDepth camera system which uses 30,000 infrared dots to accurately map and recognize a user's face.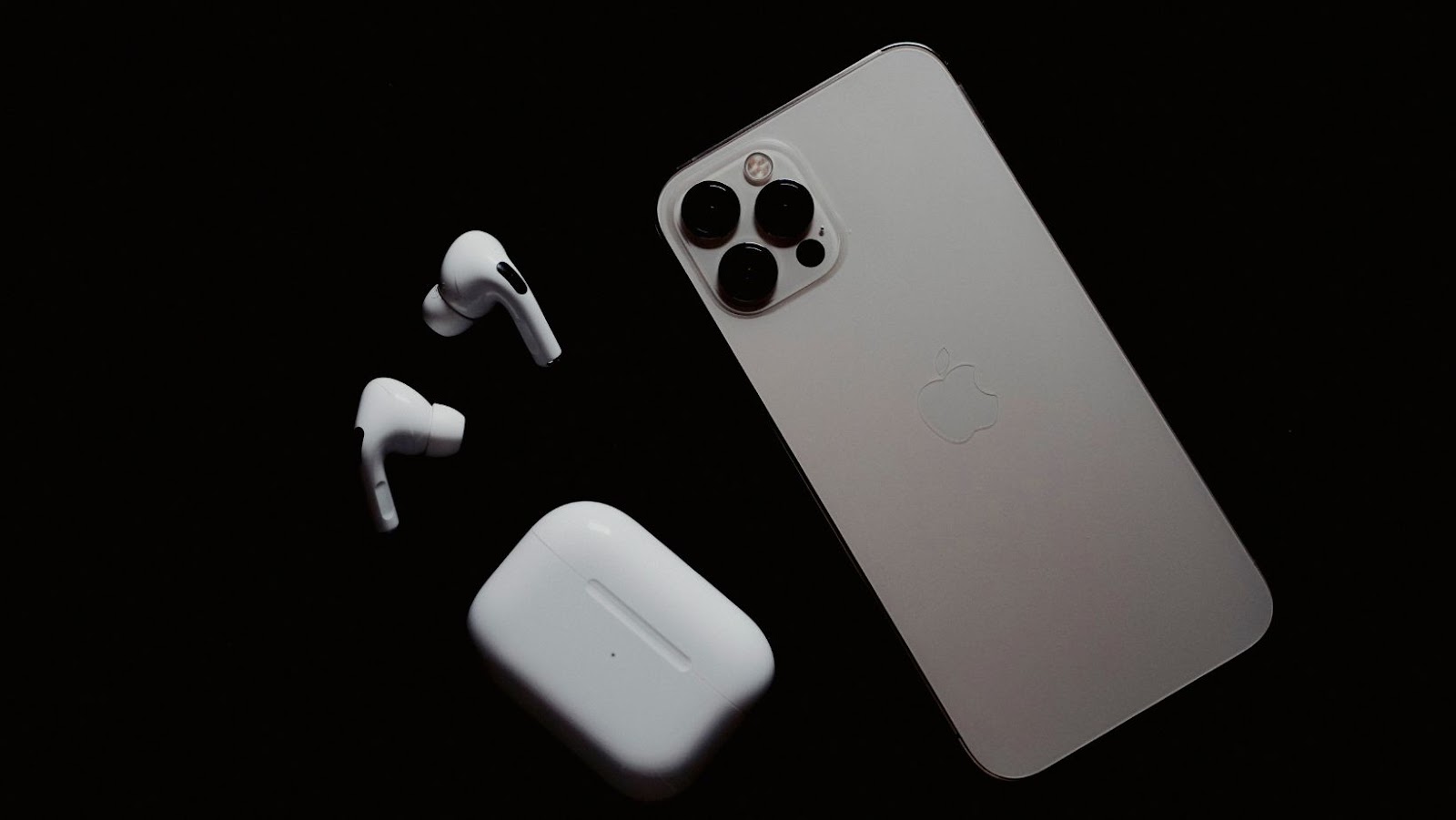 The iPhone X also offers wireless charging capability, introducing an A11 Bionic neural engine processor and Apple's augmented reality framework ARKit. Other notable features include Animoji, portrait lighting effects, Qi-certified wireless charging, and a larger battery compared to its predecessor models.
iPhone XS
The iPhone XS was released in September 2018 and quickly became a fan favorite due to its sleek design and features. It is 5.8 inches tall and 2.79 inches wide, making it one of the smaller iPhone models available, but still offers a large display size. In addition, its Super Retina HD display has Dolby Vision and HDR, providing true-to-life colors with enhanced contrast while allowing the user to participate in Apple's anti-aging technology Face ID launch.
It is powered by Apple A12 Bionic chip which provides an incredible amount of power for faster gaming performance and assists with everyday tasks such as multitasking and switching between apps faster than before. With an astonishing 12MP Dual camera system equipped with Smart HDR and Portrait Mode, users can take beautiful photos with amazing detail and clarity and adjust their pictures' blur intensity after the photo is taken. The maximum storage available for the iPhone XS comes in at 512GB, giving users more than enough space to save all their favorite photos or videos without worrying about backing up their data on another device such as a laptop or computer, especially when combined with iCloud Drive.
The battery life also seems to be much improved over previous models allowing users to get up to 10 hours of battery life, however it can differ depending on usage habits which could decrease this time significantly, so it's important users adjust settings accordingly if they find themselves running out of juice too soon!
Despite being two years old now, the iPhone XS stands as one of Apple's all-stars due to its longevity on the latest iOS updates, meaning fans can still keep using this model for quite some time!
iPhone XS Max
The iPhone XS Max was released on September 21, 2018 and is Apple's biggest phone ever produced. This phone features a 6.5-inch OLED Super Retina display with HDR capability, a 12MP dual lens camera and 4K video recording ability. It also has an A12 Bionic processor, an improved neural engine for faster FaceID unlocking and comes in three storage options: 64GB, 256GB and 512GB.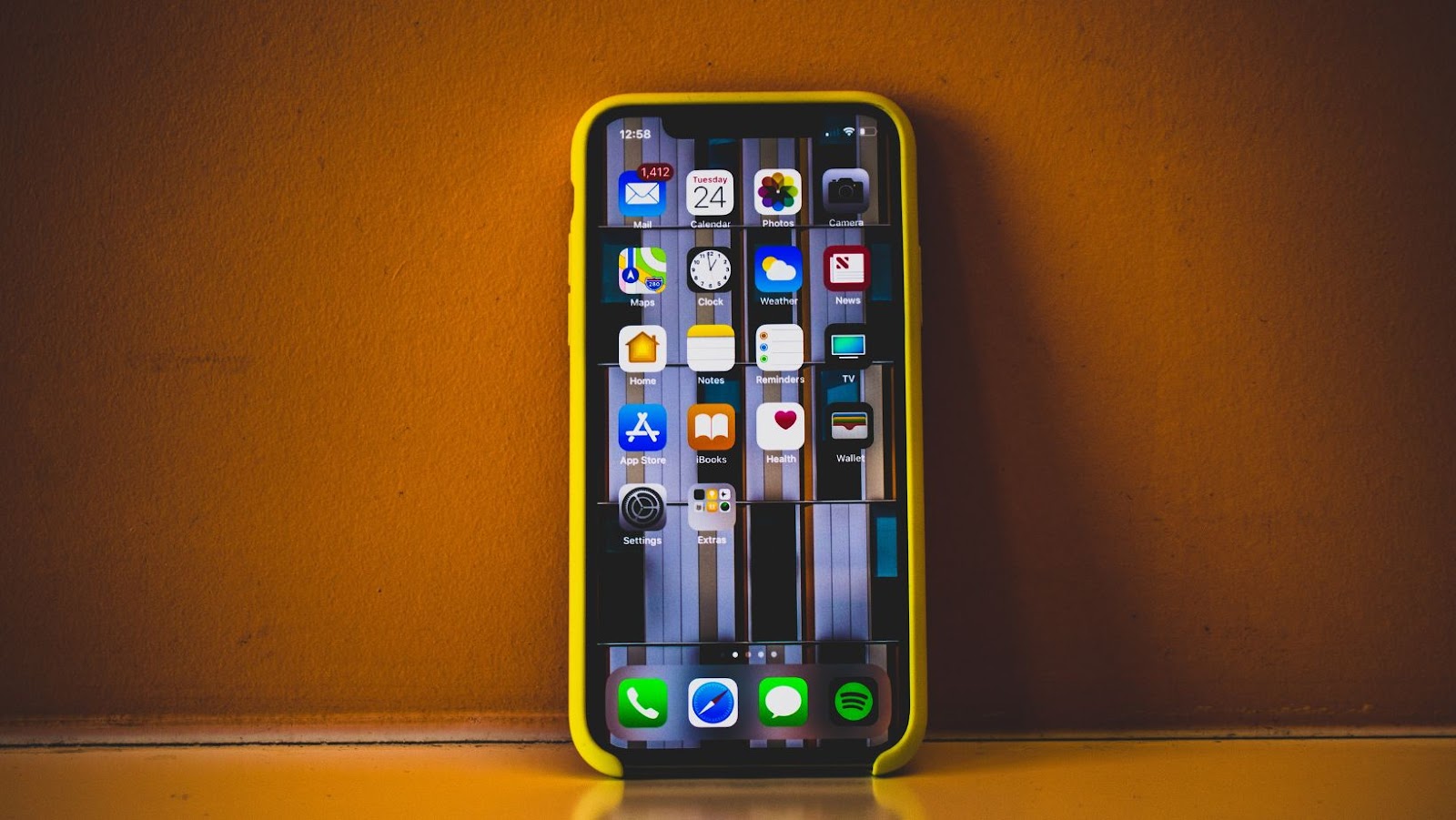 This model features Dual SIM capabilities, allowing users to simultaneously have two separate cell plans. It is also equipped with faster wireless charging and improved water resistance rating of IP68. Unfortunately, the iPhone XS Max has a starting price of USD 1,099 making it the most expensive phone produced by Apple.
iPhone XR
The iPhone XR is a staple of Apple's iconic iPhone line featuring an edge-to-edge LCD liquid retina display, 12MP wide angle camera, durable aerospace grade aluminum construction and the same A12 Bionic chip found in its predecessor models making it the most powerful and advanced of all iPhones yet. The XR model replaced the 2017 iPhone 8 with improved performance, stronger camera capabilities and higher quality audio functionality.
This unique iPhone comes in six colors: white, black, blue, yellow, coral and coral Product(RED). It pays homage to its predecessors by maintaining the same size of 5.8 inches and still offering a home button feature with haptic touch (no traditional fingerprint function). The haptic touch allows users to use long press shortcuts for various apps such as Camera or Flashlight – a new and innovative feature available only in the XR model.
The standout differences between the XR model and previous iPhones are water resistance (+1 meter depth up to 30 minutes), longer battery life (up to 15 hours video playback) dual SIM technology (with physical nano-SIM + eSIM capabilities) and improved LCD screen technology for a better viewing experience.
Overall this ultra modern phone is ideal for users who value ultimate performance packed with great features at an affordable price point within Apple's lineup – making it one of the most sought after models!
iPhone 11
The iPhone 11 was released on September 20, 2019 and is the most affordable model in Apple's current lineup of devices. It has a 6.1-inch Retina HD LCD with True Tone technology and a resolution of 1792 x 828 pixels, which offers improved contrast, saturation, and color accuracy compared to other iPhone models. In addition, the Face ID system provides enhanced security, while the A13 bionic chipset ensures smoother performance and a longer battery life.
The iPhone 11 also includes two cameras on the back, 12MP wide-angle lens with an f/1.8 aperture and 12MP ultra-wide lens that offer 4x optical zoom range capabilities and night mode for improved low-light photography.
Other features include Apple Pay for contactless payments, wireless charging, eSIM technology for connected use abroad, IP68 water resistance rating (submergible to 4m for up to 30 minutes), dual SIM card slots (for multiple phone lines), Ultra Wideband tracking support (for precise location services), 802.11ax Wi-Fi 6 connectivity, Bluetooth 5.0 compatibility, stereo speakers with spatial audio capabilities, as well as Dolby Atmos support via AirPods Pro headphones or compatible HomePod devices.
iPhone 11 Pro
The iPhone 11 Pro is the most advanced device in Apple's current lineup of iPhones. It has a 5.8-inch Super Retina XDR Display and packs a triple-camera system with 12MP Wide, Ultra Wide, and Telephoto lenses. In addition, this model has an A13 Bionic chip for breakthrough performance and battery life, as well as support for Lightning accessories like headphones and chargers.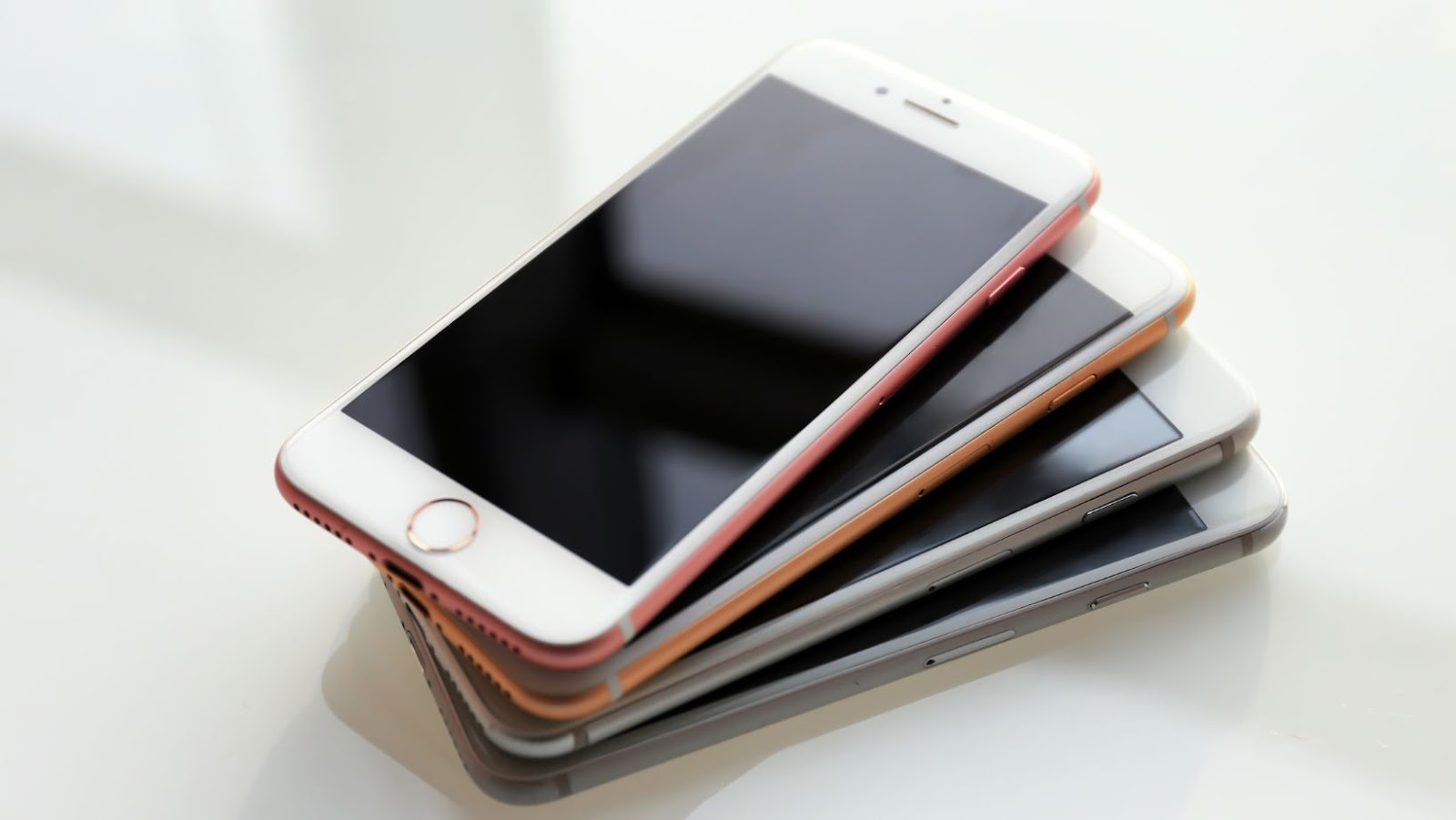 The iPhone 11 Pro is available in 64GB, 256GB, or 512GB capacity options and can be purchased in Space Gray, Silver, Midnight Green colors. In addition, the device offers improved water resistance for better dust protection. Its audio capabilities include Dolby Atmos sound and spatial audio playback to give you depth when listening to music on compatible headphones or speakers.
With the power of Face ID facial recognition technology coupled with its advanced security features, the iPhone 11 Pro gives you powerful protection against unauthorized access to your phone's data while keeping all your information secure.
iPhone 11 Pro Max
The iPhone 11 Pro Max is part of the eleventh generation of iPhones and was released on September 20, 2019. It features a 6.5-inch Super Retina XDR OLED display with 2,688 x 1,242 pixels resolution. In addition, it has Face ID facial recognition technology and is powered by Apple's A13 Bionic processor. The iPhone 11 Pro Max is available in multiple storage configurations ranging from 64GB up to 512GB, and there are three color options – gold, silver, and space gray.
This model includes an improved triple-lens rear camera system comprised of 12MP wide angle lens with an f/1.8 aperture; 12MP telephoto lens with an f/2.0 aperture; and a12MP ultra wide angle lens with an f/2.4 aperture; that provides the latest generation of Smart HDR photos as well as 4K video recording at up to 60 frames per second. In addition, on the front is a 12MP TrueDepth camera for video calls and selfies at 1080p HD resolution or higher depending on available light conditions using Portrait Mode effects such as lighting adjustments or blurring or blurring of the background around you.
In terms of battery life, this device offers up to 5 hours more than its predecessor, making it great for those needing long phone usage without worrying about running out of charge quickly.
Additionally it offers 18W fast charging which allows you to get back to full power faster when needed. However unlike earlier models the 11 Pro Max does not include accessories like the power adapter or headphones in its box instead leaving these items sold separately from the handset itself when purchasing from retailers other than Apple Stores. This may add some additional cost if you don't already have these items for when your new iPhone needs them most!
Conclusion
Once you have identified the model of your iPhone, you can then compare features and prices to decide if it meets your needs. You may also find that certain models and features are available exclusively with certain service providers or on specific plans.
To stay informed and ensure you are selecting the best phone for you, check out Apple's website for the latest news about their products and services and reviews by experts in the field. Having a reliable source of high-quality information will ensure that getting the latest iPhone is an educated decision.
tags = apple tv canada july appleleswingcnbc, Iphone 13, iphone 14. iphone pro max, Apple Tv, apple 20m tv canada july appleleswingcnbc,