You're done filming a video but don't know how to edit or resize it? To attract viewers to your video content, it's mandatory to work on the editing part. So, a high-performing video editor is a must-have.
Furthermore, every platform has a pre-defined native uploading file size. You'll need to resize your video according to the preference of different platforms without having to compromise on the quality. 
Listed below are steps you can follow to resize your video on Android, desktop, and iPhone. 
Stepwise Guide: How to Resize a Video Using a tool
Resizing a video is an easy task that one can learn pretty quickly, especially using a tool like InVideo. 
Resizing Tutorial for Android Users
Android users can resize their videos with the help of the application. Follow these steps:
1. Install the application on your Android mobile, create your account, and sign into it.
2. If you have not shot your video yet, turn on your camera. Otherwise, tap on the Camera Roll option at the bottom left corner, select and upload the video from your gallery that you wish to edit.
3. Go to the right top corner and choose the Format option. Below your selected video, it will show a few aspect ratio options. Choose any of those aspect ratios. Now, it will automatically get converted to your desired size.
4. At last, tap on the share button or share this edited video directly (as an Instagram post, story, reel, etc.) or tap on the Save button, and the video will be saved on your device.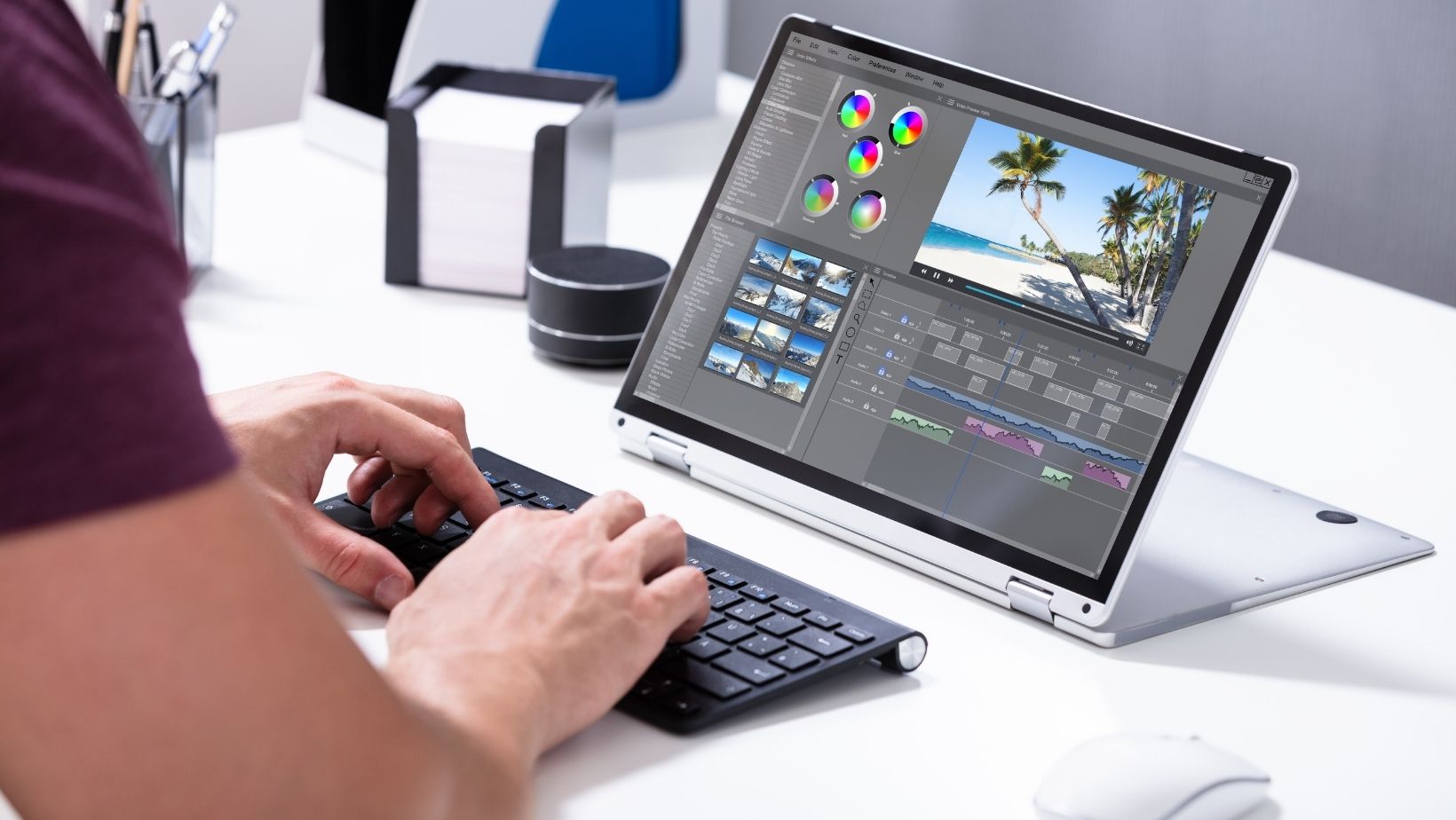 Changing the Aspect Ratio of a Video: Tutorial for Desktop Users
With the tool, you can adjust and alter the video aspect ratio with only a few clicks. Moreover, at the touch of a button, It allows you to duplicate a video and convert it to multiple sizes for different platforms.
1. From the homepage, go to the Blank Canvas option at the upper right corner and choose the current aspect ratio of your video.
2. Tap on the "Make A Video" button. A new page will open, and from the left panel, you can select the "Uploads" option.
3. Then click on the Upload Media button and upload your desired video from the gallery of your device.
4. Now, a blank editing canvas will open in the center, and you have to drag and drop your video onto it.
5. If you don't need some parts of your video, you can trim them out by setting their initial and final points.
6. Click on the Resize button at the left corner of the upper bar. Here you can select from any of the 3 options – wide (16:9), square (1:1), and vertical (9:16).
7. Now, select Duplicate and Resize and in a new tab, click on the Crop button and choose the suitable frame from the Fit Type option.
8. Finally, you can download this video by clicking on the Download and Share button, followed by the Export button. InVideo offers a default video quality of 720p, but it's up to you which resolution you want your video to be.
How to Resize a Video on iPhone Using the Tool
Similar to Android devices, you have to download the app to resize a video on iPhones. Here are simple steps on how to resize a video on an iPhone:
1. Firstly, download the application on your iPhone, create an account, and sign in.
2. Now, upload your video by clicking on the Camera Roll. Or, you can shoot a new video.
3. Click on the Format button and select an appropriate aspect ratio in the top bar. Here, you can add some frames if you wish to.
4. Then, in the top right corner, click on the arrow button, and the resized video will be saved to your device.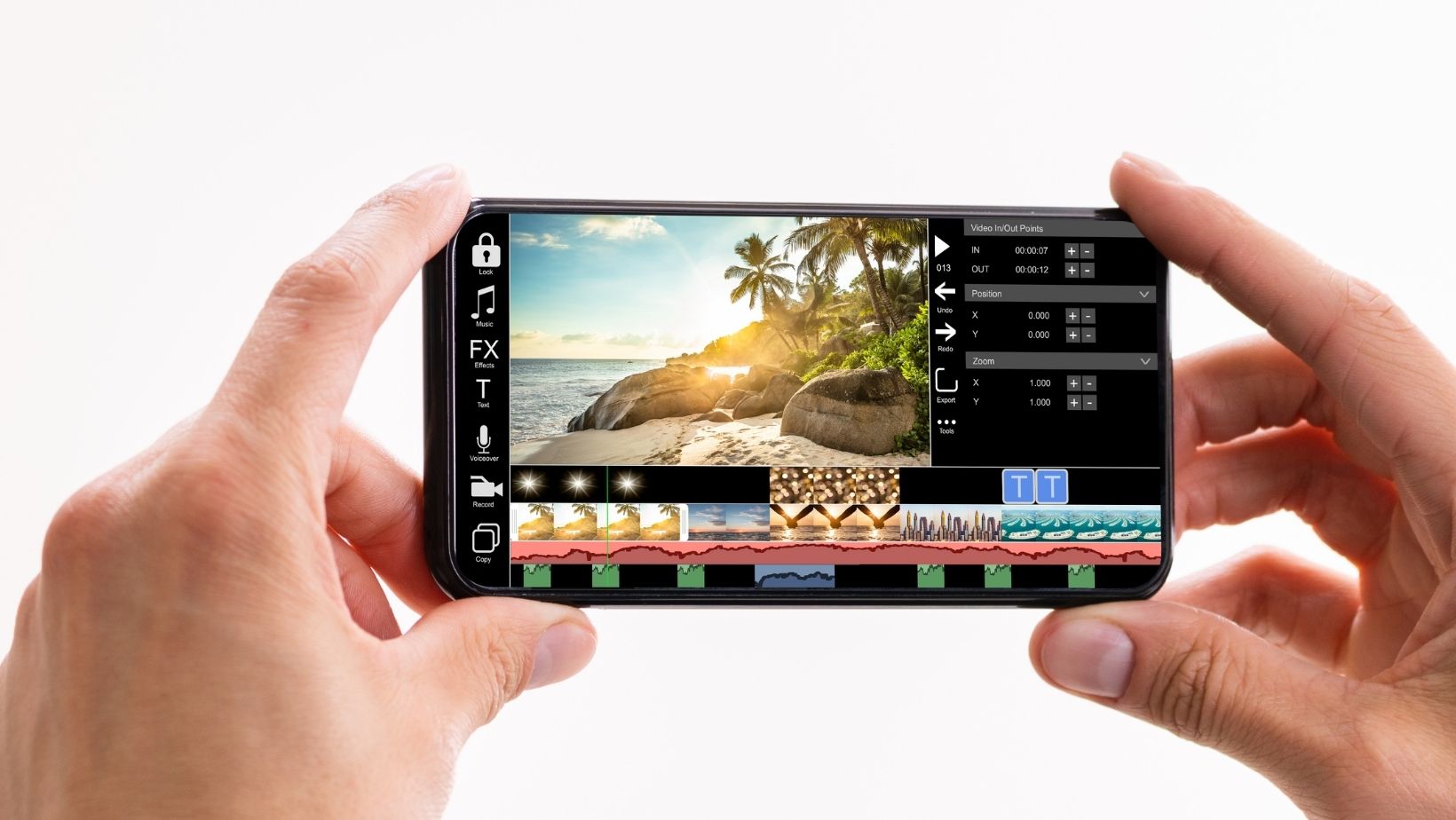 Why is it So Important to Resize a Video?
Good question! But before that, think of this scenario: if you are putting on a t-shirt with an improper fit, will it make you look good? Not at all! The same is the case with a video.
The most simple answer is that every platform on which you are going to upload your video has its predefined size. For example, 3:4 or 3:5 is an appropriate aspect ratio for Instagram Reels. If you create Reels with an aspect ratio of 16:9, they won't look that attractive. 
However, there are several other reasons you should know why you should resize a video to make it perfect. In most cases, users have to reduce the video size. Let's know how it's good for you and your device both:
A Money-Saving Trick for Postpaid Data Pack Users
The first useful thing is that reducing the video size decreases the data consumed while uploading or processing videos online.
So, if you are a postpaid data pack user, your net data consumption at the end will be low. Thus, you can save money because of the lower data consumption.
A small bandwidth will be sufficient, and you won't have to spend on large bandwidth packages. So, resizing a video will get you two-sided benefits.
Resizing Boosts the Speed
Do you know why some websites on the internet load very slowly? Yes, because most of them are not well-optimized, and lots of caches and unnecessary stuff make their file size large, resulting in slow loading.
The same happens with the videos when you play them online. Resizing a video removes all the unnecessary clutter from it or simply optimizes it. So, along with improved quality and perfectly sized videos, users will find your content convenient because it loads quickly.
Conclusion
In short, we can conclude that resizing a video is an integral part of video editing that most new learners skip. One can easily do it, as a resizing tool is quite convenient to use, even for new users. So, we recommend not skipping the resizing part after video editing.
And, if your previously uploaded videos are not getting a sufficient number of plays and likes in spite of having a wide reach, try resizing those videos and re-upload them to get better results.