Stellar Cyber is a security platform that provides open XDR, or endpoint detection and response, to provide comprehensive visibility across an organization's entire attack surface. Recently, the company raised $38 million Series B to expand its platform and address the pressing need to secure businesses against potential threats.
In this article, we'll take a look at what Stellar Cyber is and the features it offers to help keep businesses safe.
Overview of the company
Stellar Cyber provides Open XDR and Security Orchestration, Automation and Response (SOAR) solutions to help organizations take a unified approach to security. The company's mission is to revolutionize how organizations defend their networks by providing complete visibility across an attack surface in a single platform.
Founded in 2015, Stellar Cyber has raised $38 million in Series B financing to fuel its product development, helping accelerate channel partner recruitment and international expansion efforts. Stellar Cyber provides its customers access to the world's premier managed security services providers that incorporate its powerful security orchestration capabilities into joint solutions. It also has logged more than 70 wins across the global economy. Powering the company's technology stack are open source tools that provide for better integration with existing systems within enterprises without expensive configuration rules or costly changes needed typically as part of legacy systems implementations.
At the heart of Stellar Cyber's offerings is open XDR, which provides organizations with detailed real-time visibility into their attack surface while significantly reducing alert fatigue. Open XDR incorporates infinite sensors, analytics engines and orchestration modules inside one platform, allowing customers to quickly unravel potential attacks while reducing false positives by up to 90%. This comprehensive visibility makes it easier for security teams to accurately determine and respond to threats faster than ever.
Additionally, with open XDR, customers can select from a wide variety of benefits including deep network packet inspection (DPI) capabilities, identity connected devices and users on the network level at lightning speeds; advanced protocols for monitoring cloud activity across private networks including custom applications as well as SaaS applications such as Office 365; hierarchical policy analysis based on organizational context; deep integration with SIEMs (Security Information and Event Management); powerful visualizations capabilities; transparent reverse engineering capabilities; SOC automation powered by Cloud Shell AI/ML plus scoring models controlled by programmable policies; threat hunting capabilities such as real-time machine learning anomaly detection ; continuous risk assessment leveraging CVE baseline scanning plus correlation across all other sources enabled through unified logging with simple CLI commands like "find cve" or "find ip".
In addition, Stellar Cyber's SOAR solution offers customers an automated incident response workflow engine designed specifically for large enterprises with advanced requirements including established use case libraries tailored for most any industry need — from healthcare delivery point data loss prevention (DLP), financial/bank fraud detection prevention down through cyber attack attribution analysis leveraging forensic techniques such as machine learning-driven probabilistic analysis etc..
Finally, encompassing it all is basic API integration along with ITOM support enabling award winning MSP providers access for accelerated time-to market software integrations without expensive configurations requirements typically needed when leveraging traditional SOA stacks running proprietary scripting languages like PowerShell or VBScript along with enhanced orchestration automating largest complex enterprise environments against exploits..
Overview of the Series B funding
Stellar Cyber recently announced its $38 million Series B funding round. This round of funding supports the ongoing development and expansion of the company's open XDR platform for true 360-degree cybersecurity visibility and analytics. The investment was lead by JVP and Gryphon, with participation from previous investors Lightspeed Venture Partners, Emerge, Momentum Partners and TechAviv. With this new capital injection, Stellar Cyber has raised $58 million in venture investments.
The Series B funding will strengthen product development efforts to deliver on the company's mission to provide actionable detection and response capabilities across the entire attack surface. In addition, this new infusion of capital will enable the enhancement of its open eXtensible Detection Response (XDR) framework which collects metadata across a variety of data sources including application security, cloud security, endpoint security solutions, Network Access Control (NAC) devices and Security Information Event Management (SIEM) technologies.
Stellar Cyber's open XDR platform takes it beyond traditional SIEM solutions by offering comprehensive protection from known threats and zero-day attacks on all components inside customers' networks with its automated threat detection capabilities. The AI-driven engine works with artificial intelligence to detect anomalies that most legacy solutions would miss – all while providing users with real-time insights into their digital risk landscape enabling them both with preventive approach and enterprise-wide visibility into user activity at any given time.
With this additional funding Stellar Cyber plans to accelerate innovation for its customers to keep up with continuously changing cyber threats through continuous monitoring technology combined with best practice security protocols across tools such data collection into a unified view that enables real-time insights into an organization's entire attack surface. This proves increasingly important in today's complex IT environments utilizing multiple types of tools from different vendors.
What is Open XDR?
Stellar Cyber offers a cloud-native, open XDR platform with extended detection and response (XDR) capabilities across the entire attack surface.
Open XDR is an advanced endpoint detection and response (EDR) capability that facilitates visibility and response capabilities across an organization's entire attack surface in a unified view. Open XDR also simplifies incident response processes and provides 360-degree visibility into an organization's network environment.
This section will explore the Open XDR feature in greater detail.
How Open XDR works
Open XDR is an advanced threat detection technology that Stellar Cyber, a leading security analytics platform, is developing. Open XDR combines real-time analytics and orchestrated defenses to enable 360-degree visibility across the attack surface. Additionally, the open architecture of Open XDR allows organizations to connect threat detection data sources, such as telemetry from endpoint and cloud workloads, SIEM connections, network packets and DNS logs in a unified security system.
Open XDR provides instant visibility into unknown threats enabling organizations to detect malicious behavior before intrusions occur. It uses powerful analytics to detect suspicious activities and then automatically integrates the results into orchestration workflows that can trigger immediate response actions such as isolating suspect systems or blocking malicious IPs in your network. The open-source nature of this platform also allows users to customize their own rules for improved threat detection accuracy.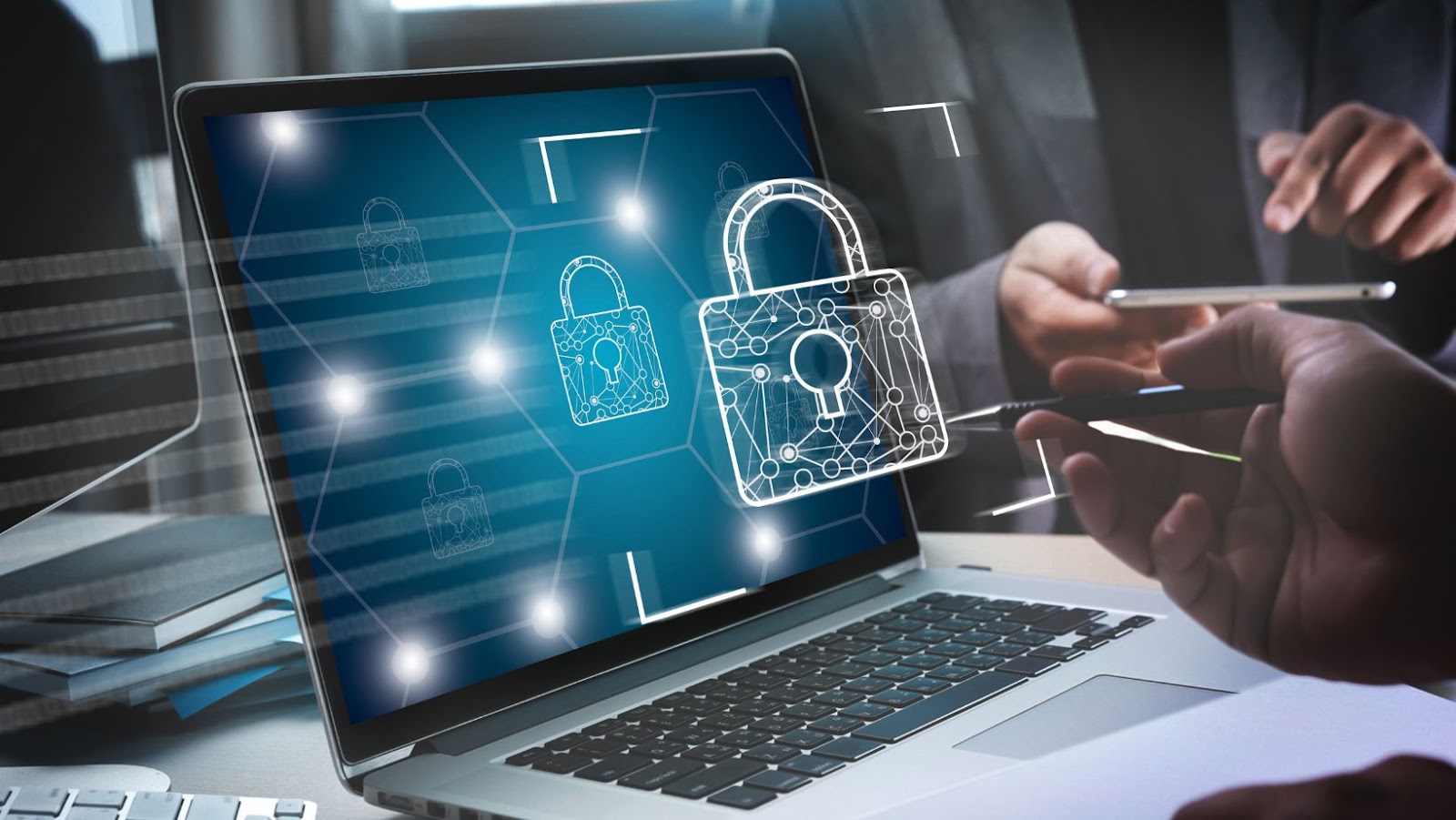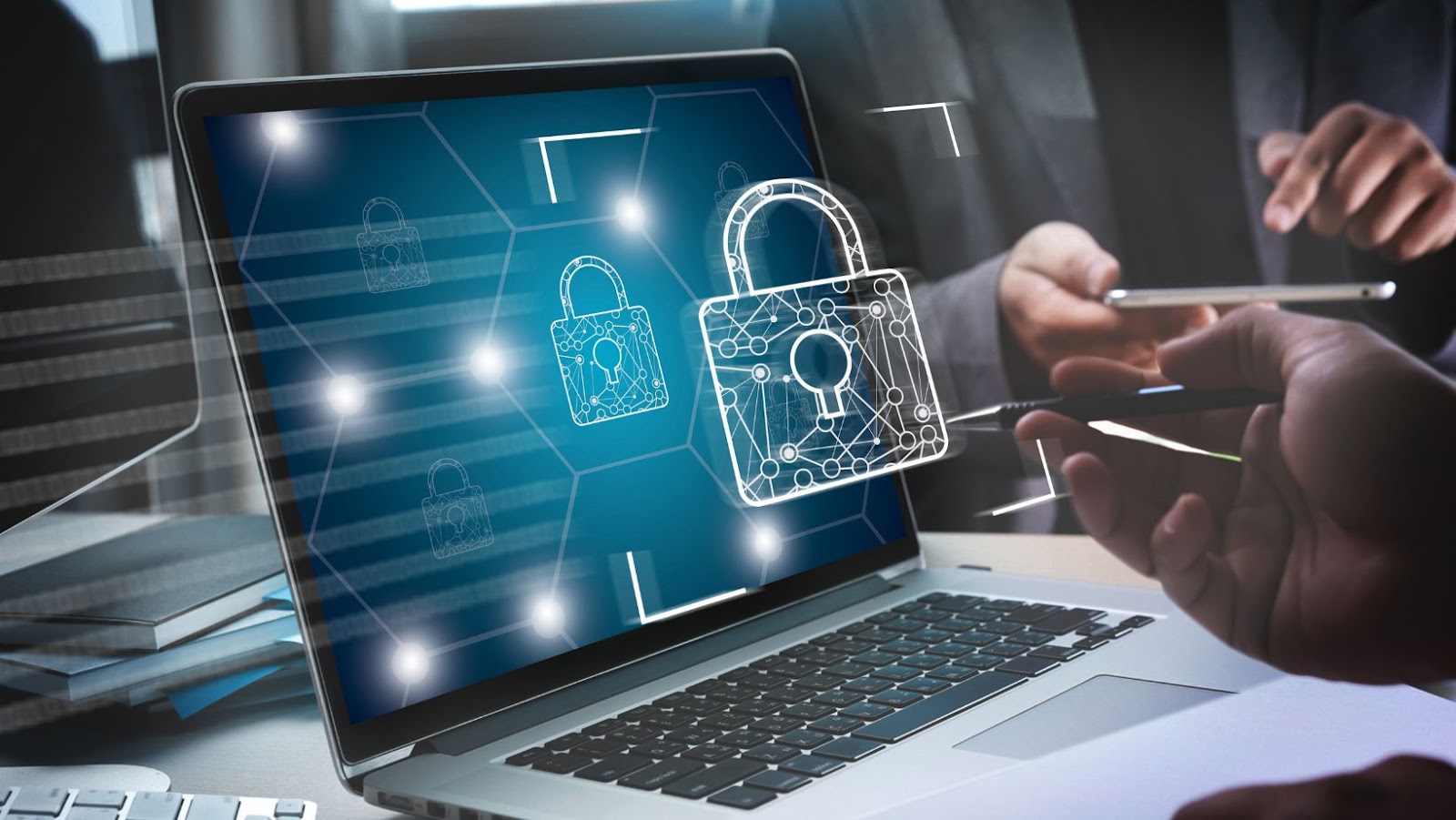 Benefits of Open XDR
Open XDR, provided by Stellar Cyber, is an open-source, machine-readable data format that allows enterprises to simplify the collection and visualization of security data across their entire attack surface. By proactively and continuously collecting and normalizing contextual data from all relevant sources — such as network monitoring tools, cloud platforms, endpoint protection solutions, third-party APIs and user behavior analytics — Open XDR provides organizations with unprecedented visibility into their security operations.
With real-time notifications powered by AI/ML automated analysis of extremely large datasets and systems that observably secure their networks in seconds or minutes instead of hours or days, organizations can detect attacks quicker, respond faster and minimize the risk of costly breaches from occurring. In addition, the open source architecture enables organizations to reduce costs by avoiding vendor lock-in, integrating existing security tools into the detecting landscape, and providing nonstop visibility into all activities on devices.
Open XDR's comprehensive detection capabilities cover traditional and emerging threats like lateral movements, malicious insiders and sophisticated APTs (Advanced Persistent Threats). Its use case extends to a variety of industries such as financial services, critical infrastructure providers and other areas where data integrity requires advanced levels of protection. Thanks to its ability to encompass multiple types of threat architectures — both IT or cloud — in a single platform offering full transparency into existing vulnerabilities across environments; Open XDR can provide users with peace-of-mind through complete situational awareness.
Stellar Cyber Raises $38 Million Series B to Expand its Open XDR Success and Address Urgent Need to Provide 360-degree Visibility Across Entire Attack Surface
Stellar Cyber, a leading provider of the open XDR (Extended Detection and Response) platform, recently raised $38 million as part of its Series B round of funding.
This funding will help the company expand its success with open XDR and address the urgent need to provide 360-degree visibility across the entire attack surface.
Let's look at the benefits of the Stellar Cyber's platform.
360-degree visibility across entire attack surface
With Stellar Cyber's Platform, customers can see every aspect of their IT environment — from devices and cloud services to applications and users. In addition, the platform provides a unified view of security events, giving security operations teams a holistic understanding of the attack surface. This includes logs, network activity, devices, users and endpoints.
The platform also offers more granular analysis beyond the traditional SIEM approach. It combines multiple disparate data sources into a single environment so that events are easily correlated and information collected is contextualized in an automated fashion to identify potential threats in real time. Through these capabilities, the team can detect even deeper threats that SIEMs or NGFW/IPS systems would otherwise miss.
Additionally, the platform automates actions for responders and enforces recommended control policies across hybrid IT infrastructure — resulting in improved efficiency for responders at scale. As malicious activities evolve rapidly, processes like investigations must keep up with them; the speed and accuracy provided by the Platform allows incident responders to uncover malicious behavior faster than ever before using intelligent threat detection.
Finally, it enables continuous monitoring across all points of attack to accurately detect threats within seconds versus hours or days – from web applications to zero-day malware – meaning risks are taken down earlier than ever before as part of an active defense strategy approach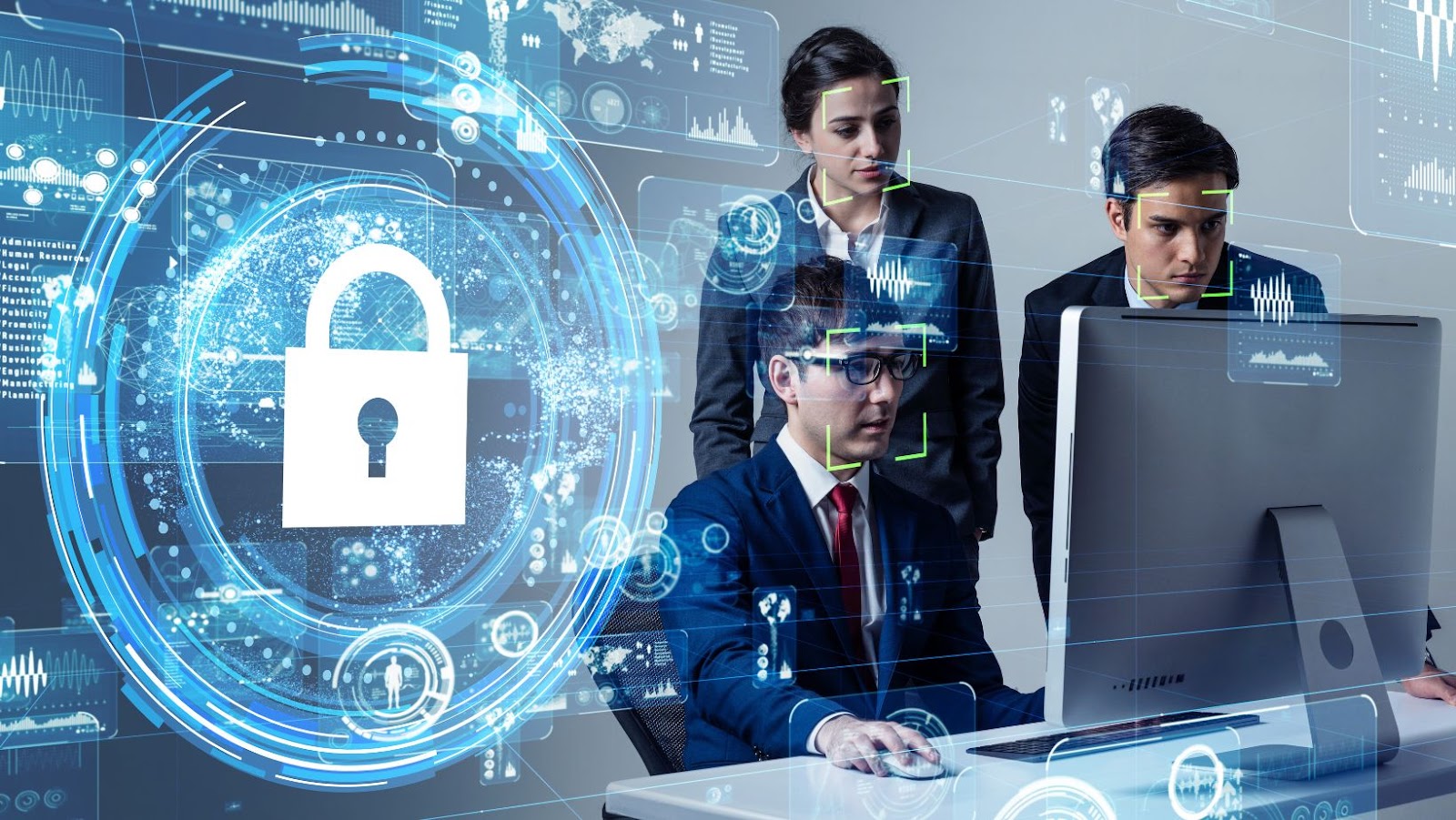 Advanced analytics and automated threat response
Stellar Cyber's platform offers advanced analytics and automated threat response capabilities, allowing security teams to quickly detect and respond to cyber threats. In addition, the company's "Open XDR" architecture is designed to provide consolidated, end-to-end visibility across an organization's entire attack surface from a single platform.
The platform helps security professionals detect sophisticated threats, investigate their impact and coordinate the appropriate response in real time, allowing for faster detection and remediation for potential incidents or intrusions. The technology also helps reduce false positives by cross-referencing data from different sources.
By leveraging analytics, machine learning algorithms and data deduplication technology, Stellar Cyber's Open XDR eliminates the need for multiple isolated systems with individual point solutions and manual integration processes. Security teams can extend threat protection beyond traditional endpoint tools by providing visibility into a broader set of attack vectors like multi-cloud environments, SaaS applications and internal networks. Additionally, organizations can benefit from real-time risk score management to track their cybersecurity health and compliance over time.
Use Cases for Stellar Cyber
Stellar Cyber is the world's first Open XDR (Extended Detection and Response) platform that provides real-time protection and insights into networks, enabling organizations to quickly detect, respond to and contain threats.
With its innovative approach to security operations, Stellar Cyber has raised $38 million in Series B funding to address the urgent need for 360-degree visibility across the entire attack surface.
This article will discuss the top use cases for Stellar Cyber.
Cloud and hybrid environments
Stellar Cyber's open XDR platform is well-suited to cloud and hybrid environments, providing organizations with a "360-degree view" of their IT environments. The solution allows organizations to better visualize the data flows between users, servers and applications across public, private and hybrid cloud infrastructures. In addition, with its XDR technology, Stellar Cyber can detect unusual or suspicious activities in these distributed environments, helping security teams respond quickly to incidents.
In addition to improving visibility across cloud-based applications and services, Stellar Cyber's capabilities are also beneficial for hybrid environments that include both traditional on-premises infrastructure as well as various on-demand cloud solutions. By consolidating the information from these different infrastructures into a single view, the platform helps organizations identify threats involving multiple components or services more easily than traditional approaches. As a result, security teams can reduce their alert fatigue and focus their attention on important threats more efficiently.
Endpoints and IoT
Endpoints, such as laptops and mobile devices, already store tremendous amounts of valuable data. Adding IoT devices such as surveillance cameras, door locks, and temperature sensors to the connected environment further expands the scope of security threats.
Stellar Cyber's open XDR (Extended Detection and Response) provides unified visibility across the endpoint and IoT attack surfaces – combining datasets, automation and AI-driven analytics into a single open platform. This ensures that enterprises have complete control over their IoT assets, enabling them to swiftly detect any anomalies in behavior or malicious activities to prevent data leakage. Additionally, by keeping networked endpoints and diversely hosted IoT appliances secure with the same platform, businesses are assured comprehensive 360-degree visibility of their attack surface.
With its powerful threat detection capabilities across wide ranging networks and devices, Stellar Cyber is poised to revolutionize cybersecurity operations for several use cases including but not limited to: retail finance sector; healthcare industry; home automation; manufacturing operations; transportation systems etc.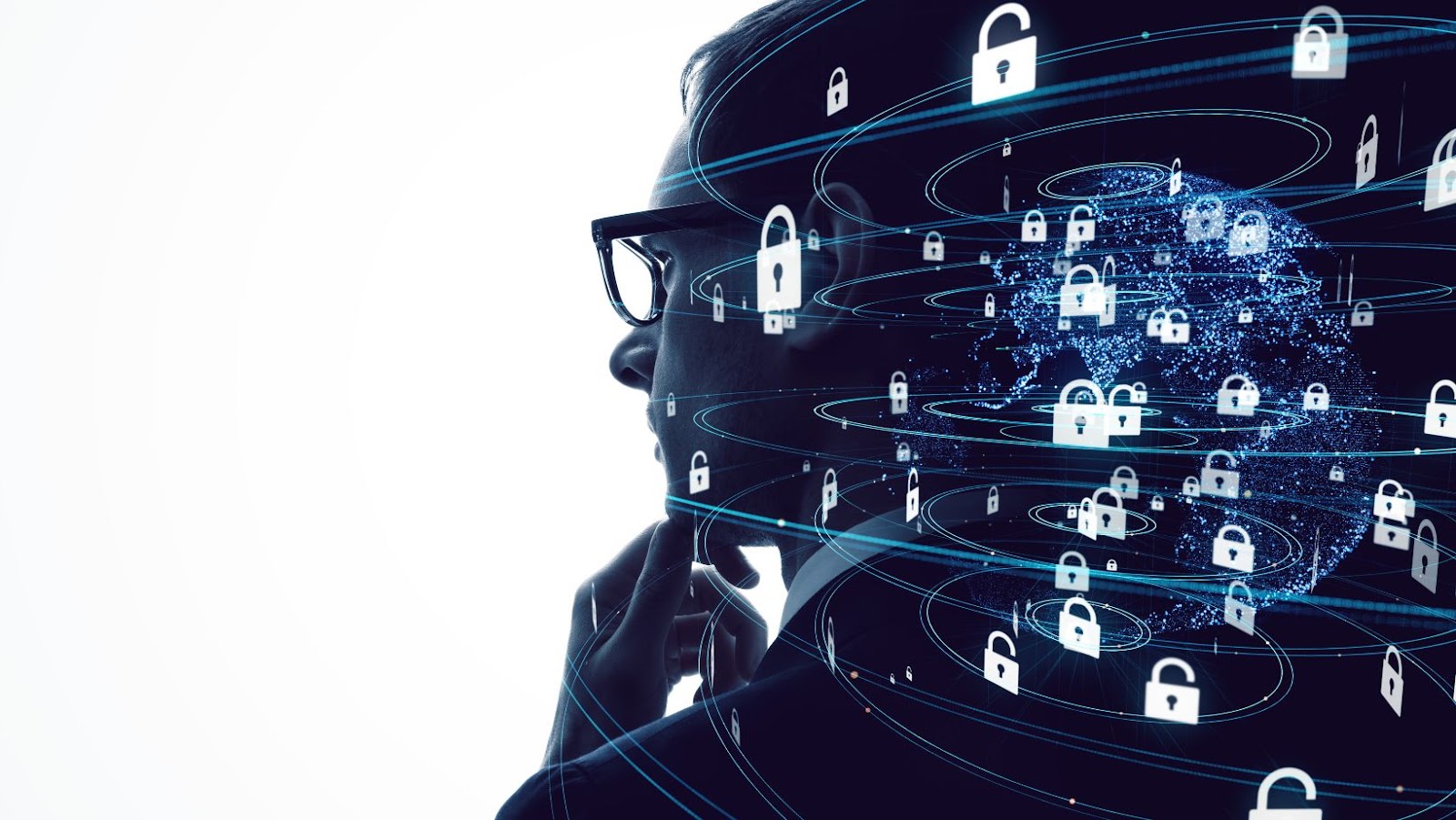 Network and Remote Access
Stellar Cyber can provide organizations with deep network visibility, uncovering threats in encrypted traffic for internal and remote users. In addition, remote access is supported for both VPN and web-based applications, allowing users to remain productive from anywhere without sacrificing security.
With Stellar Cyber's deep packet inspection capabilities, malicious activity is identified as soon as it takes place. By examining ports, IP addresses and other attributes of packets, malicious actors can be actively blocked or immediately alerted upon. Additionally, with the rise of streaming applications on a wide array of devices, including phones, tablets and IoT-enabled products — Stellar Cyber provides visibility into all endpoints across the entire attack surface.
The threat landscape is constantly changing, but with the insights provided by Stellar Cyber organizations can quickly detect threats to better secure their perimeter and mitigate risk.
Conclusion
Stellar Cyber is a security platform that provides a comprehensive view of today's performance and features cutting-edge software. In addition, it offers 360-degree visibility across the entire attack surface, enabling security teams to detect, investigate and respond to threats faster and more accurately.
The Stellar Cyber platform includes powerful analytics capabilities that provide real-time incident alerting based on usage analytics. It also enables easy integration with existing security tools such as SIEMs and SOARs providing organizations full coverage of their security stack.
Additionally, Stellar Cyber has built-in orchestration capabilities enabling users to quickly and easily automate response scenarios reducing time spent on manual activities.
To further expand its Open XDR capabilities, Stellar Cyber recently completed a series B round of funding worth $38 million that they plan to use towards expanding product capabilities, continuing global expansion efforts and enhancing their ability to address customer needs. This round of funding brings the total amount raised by Stellar Cyber since its inception in 2016 to $62 million.
tags = Stellar Cyber, Raises $38 Million, Open XDR Success, Detection and Response platform, global XDR market, extended stellar cyber series partners samsungrileysiliconangle